LOCAL COUPLE TAKE OVER VILLAGE PUB AFTER £200,000 TRANSFORMATION
Posted: 5th December 2018
New faces are behind the bar at historic pub The White Horse in Hawkinge, which officially reopened this week following a £200,000 transformation.
 
Licensees Nikki Richens and Mark Godfrey took over the pub last month. The couple, who have two daughters, have lived in Cheriton for the past couple of years but were previously residents in Hawkinge for more than a decade.
 
Nikki, 37, said:
"The White Horse was our local when we lived in Hawkinge. I work as a management accountant and Mark is the manager of a Halfords branch, but we have both worked in pubs since we were teenagers. I actually ran the Black Horse at Densole for a couple of years. We missed working in the pub trade, particularly the social side of it, so when we saw that the White Horse was available we decided to go for it. We are both continuing our day jobs for now and working at the pub evenings and weekends, but ultimately we hope to work at the White Horse full-time. Our vision for the pub is to ensure it is a friendly, community hub for the village." 
The White Horse is open daily from 12 noon, and will now be serving food from 12 noon to 2pm and 6pm to 9pm Tuesday to Saturday, and 12 noon to 3pm on Sunday.
 
Head chef Tim Hopkinson is leading the kitchen team, and they are serving a delicious menu of traditional pub classics along with daily specials.
 
Mark, 47, said:
"Food wasn't served at the pub before we took over, so making sure people know about our new menu is one of our top priorities. Our traditional Sunday roast is already proving popular, as we have been fully booked for the past couple of weeks."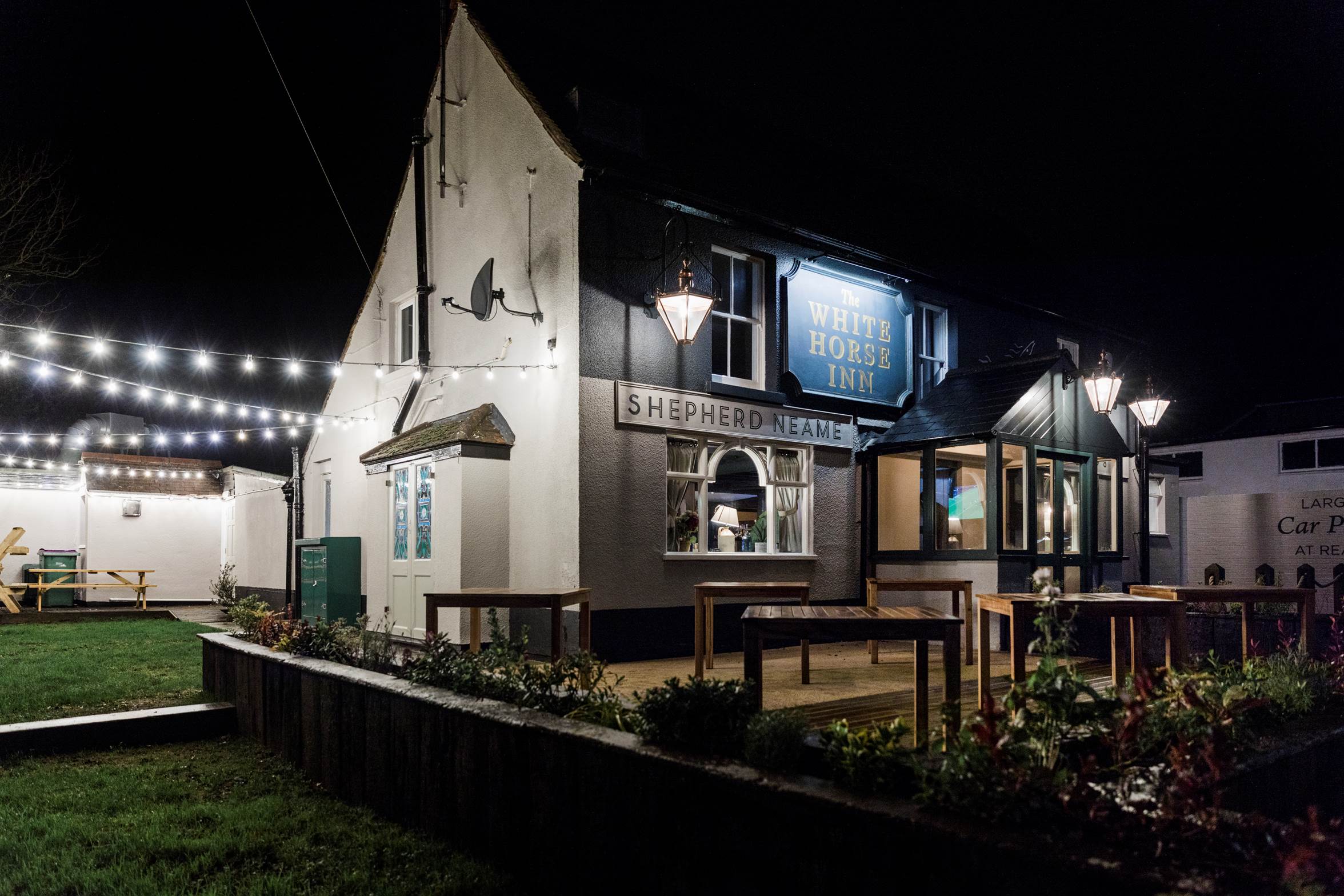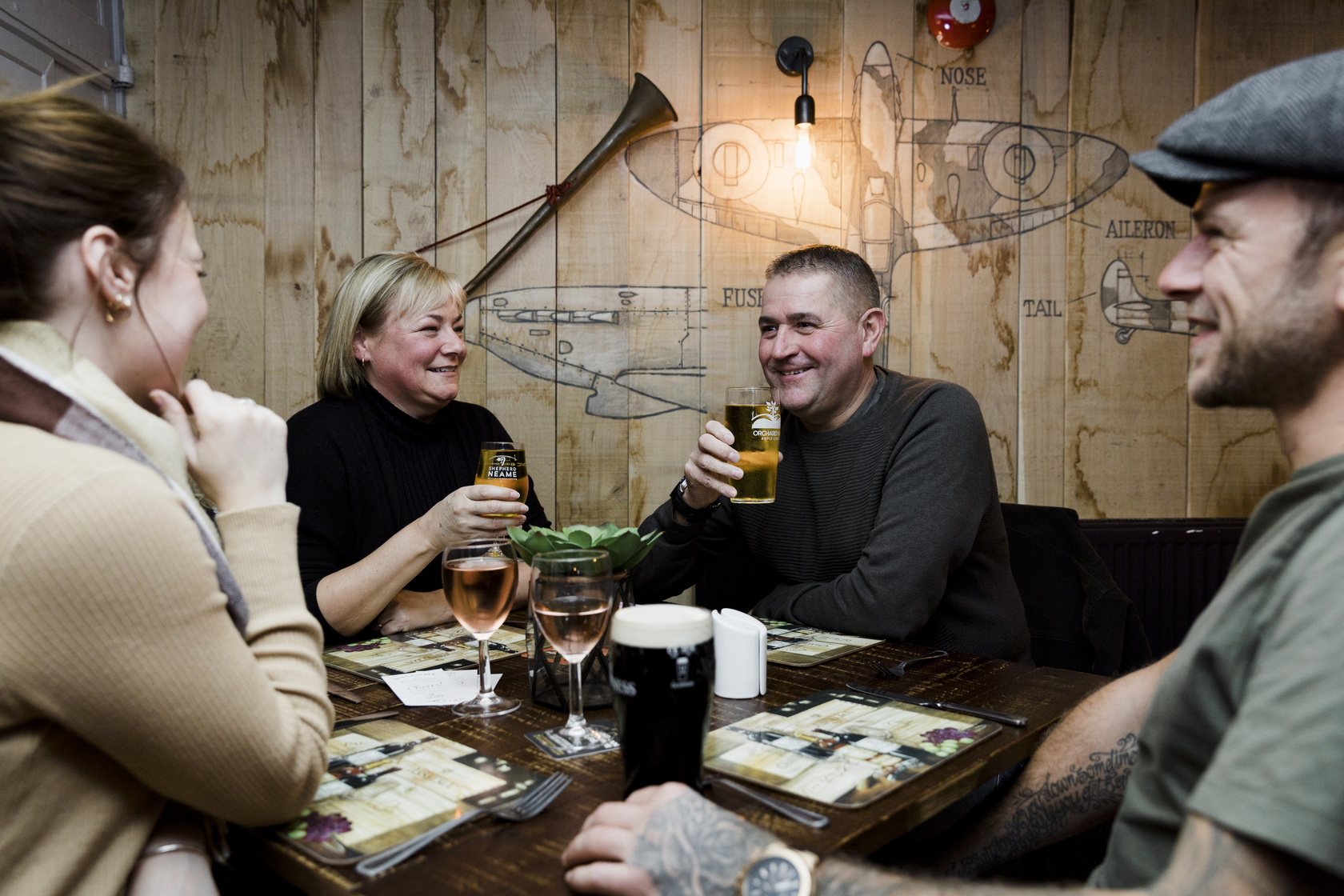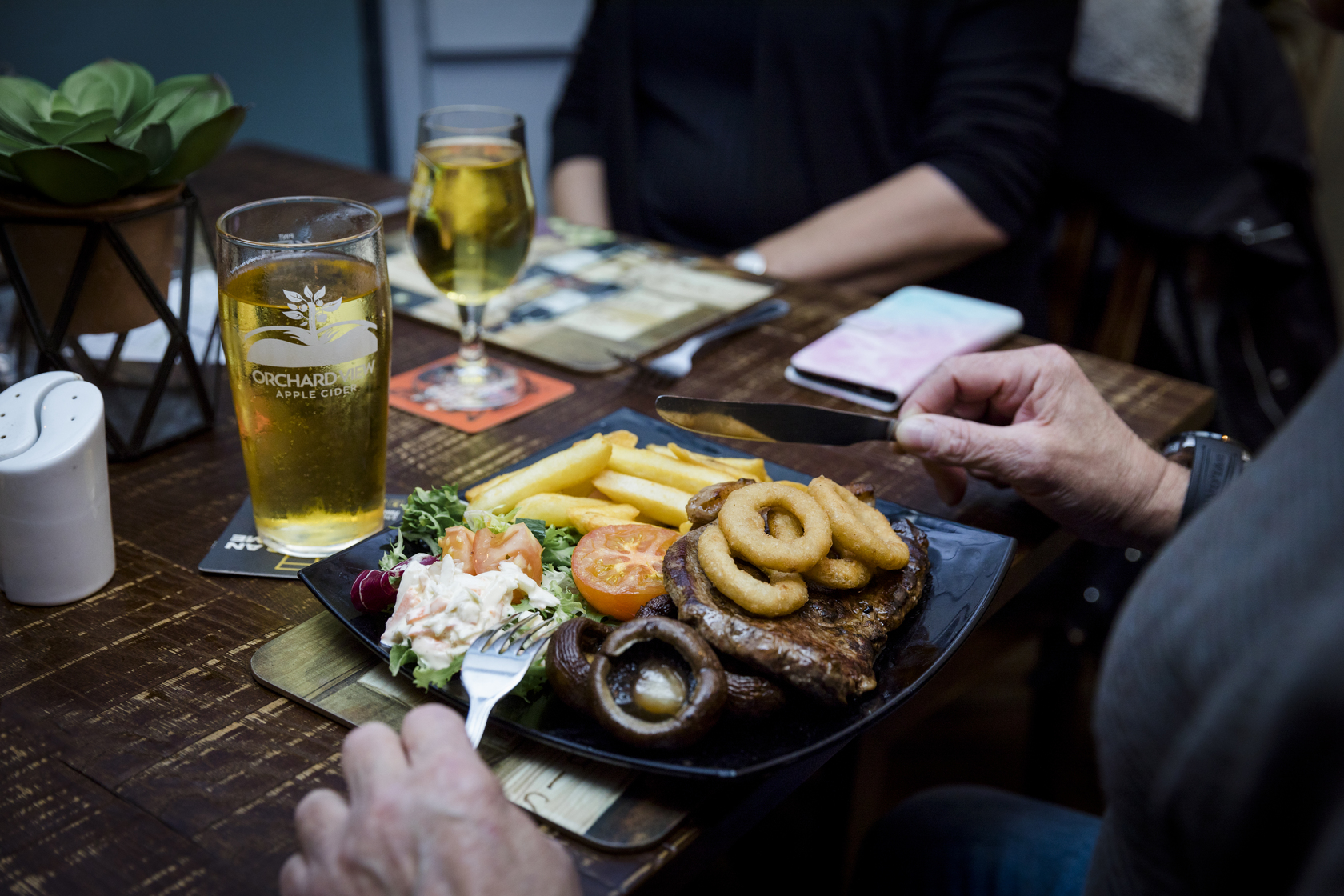 Work at the Shepherd Neame pub, which dates back to the 1800s, included decorating throughout, refurbishing the main bar and toilets, and introducing new furniture and feature lighting. A new games area with pool and darts table has been created, and a logburning stove added in the dining area.
 
Outside, the pub has been repainted with new signage and lighting, and its front garden has been extended to accommodate more seating. The conservatory at the rear of the pub has been demolished, and there is also a new patio and seating area.
 
Local dignitaries and residents were invited to the launch celebration on Wednesday, November 28, with the first pint pulled by David Gates. Retired graphic designer David, 70, lives in Acrise and has been drinking at the White Horse for 50 years. He said:
"The White Horse has been my local for many years so I was delighted to be asked to pull the first pint. I think that Shepherd Neame have done a fabulous job with the pub. The design is amazing."
Shepherd Neame chief executive Jonathan Neame attended the event, and to mark the occasion presented a £1,000 cheque to Pilgrims Hospices, collected by Ambassador Christina Sandy.
 
Jonathan Neame said:
"Our creative team has done a fantastic job in the transformation of this pub, and we are delighted with the finished results. We are confident that with its new look and delicious new food offer, the pub will go from strength to strength."
For more information visit the pub's website or call 01303 892268.