HOTEL RESTAURANT NOMINATED FOR TOP AWARD
Posted: 2nd February 2018
The Carriage Restaurant in Faversham has been shortlisted from more than 500 Kent businesses for the Taste of Kent Awards 2018.
 
Situated in Shepherd Neame's historic Railway Hotel, it is battling against three others to be named Kent Restaurant of the Year. The public voted for their favourites and the finalists will now go forward to be judged by independent mystery diners.
 
For the past couple of years The Carriage Restaurant has been managed by head chef Nicky Martin and his partner Tania Bourne, who looks after front-of-house. The menu offers traditional dishes with a contemporary twist, using local produce from suppliers such as Macknade Fine Foods in Faversham, Ripple Organic Farm in Wye, and Stour Valley Game in Chilham.
 
Nicky, 29, grew up in Faversham, attending the Abbey School before studying catering and hospitality at Canterbury College. He said:
"I have worked in many pubs and restaurants around the county during the past 12 years, and when I was offered the opportunity to manage The Carriage, I was absolutely thrilled. Our goal was simple: to offer good homemade cooking using local produce, at a reasonable price, served in a relaxed environment. We are over the moon that customers like what we are doing, and have voted to shortlist us for this award."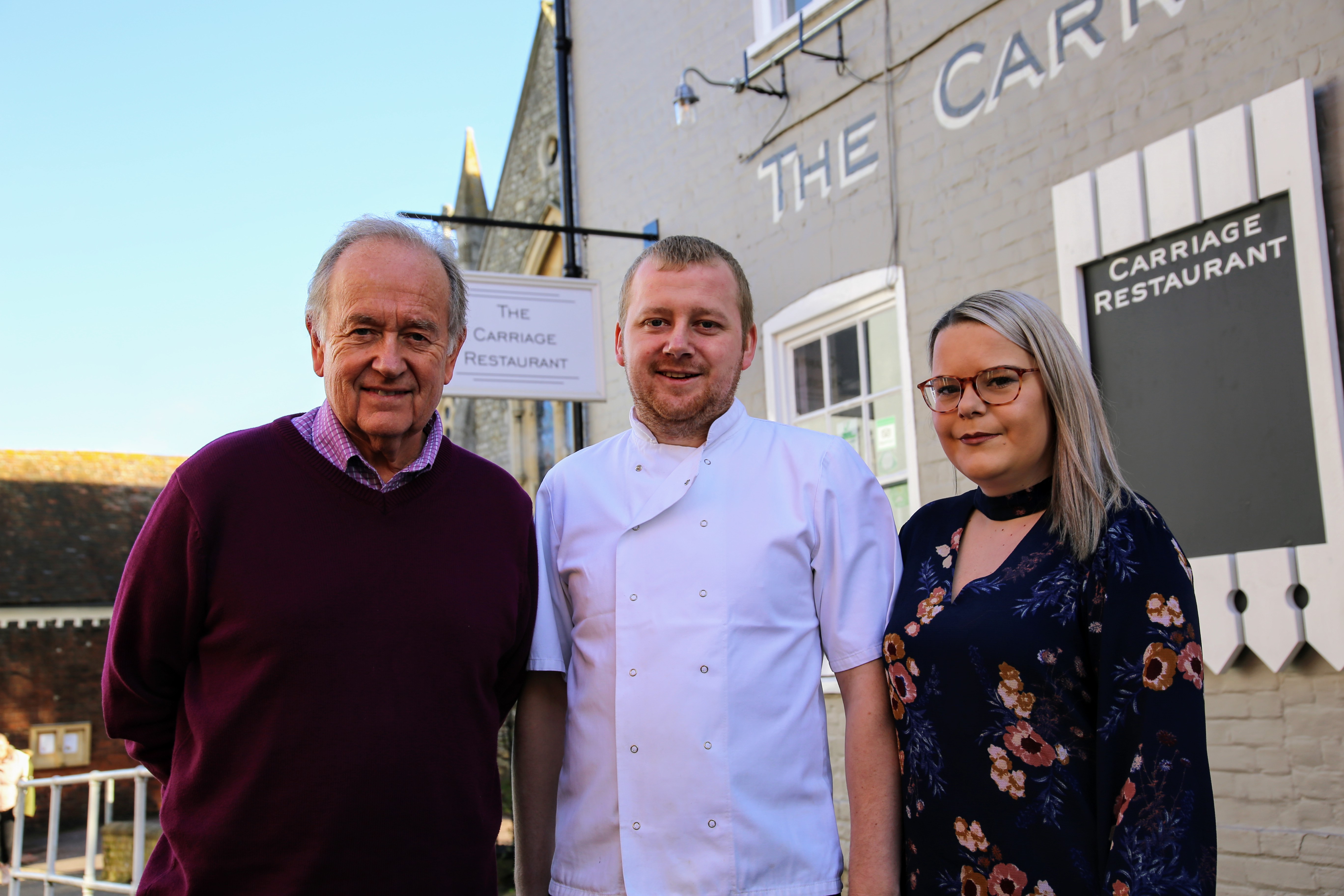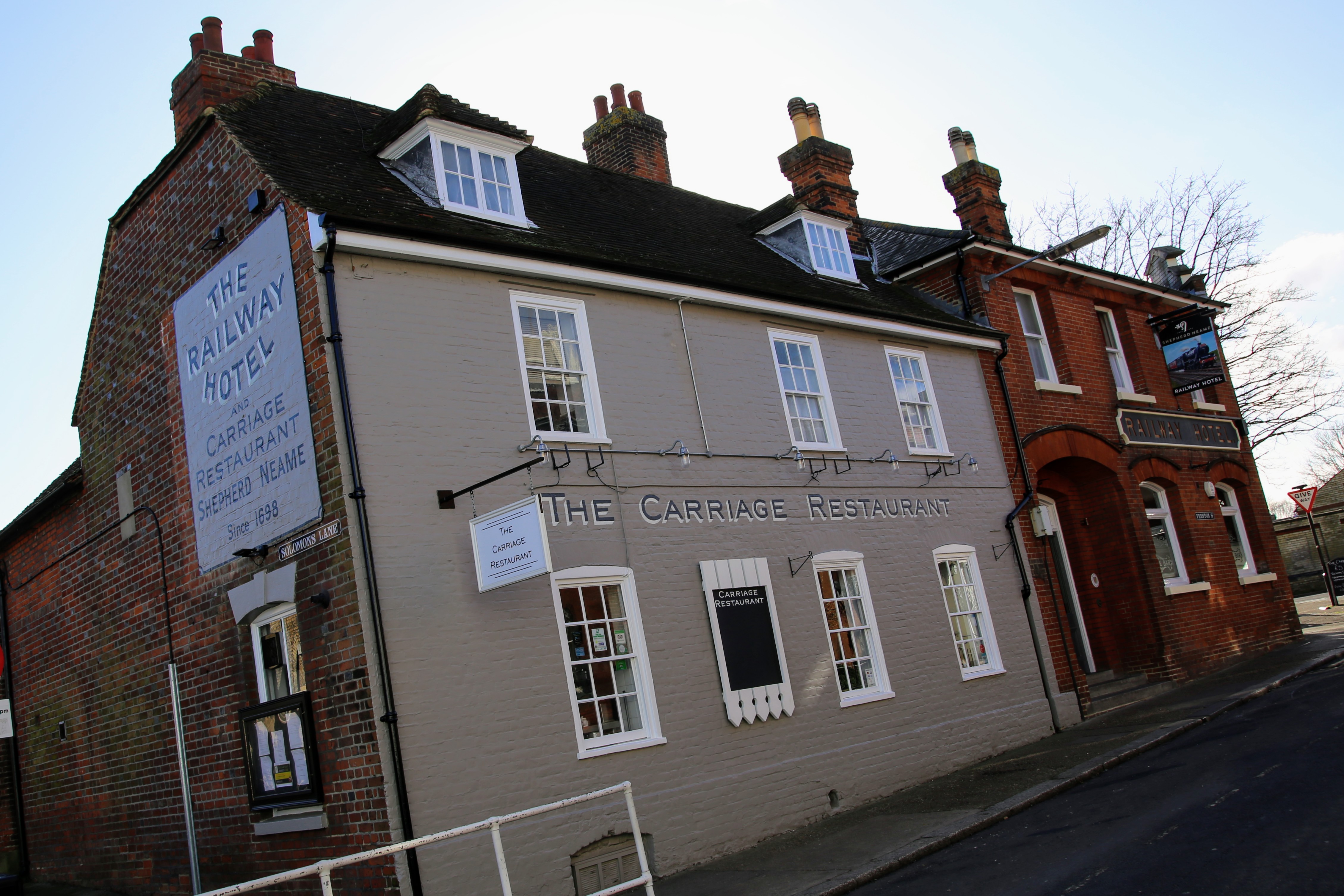 Railway Hotel licensee Mel Hatchard said: "I am absolutely delighted that The Carriage restaurant is getting the recognition it deserves. Nicky and Tanya have worked hard during the past couple of years to create an exceptional dining offer, and it is fantastic to see their efforts being rewarded in this way. It is particularly special to be nominated for this award as it is voted for by the public."
                                                                                                                              
The winners will be announced at a black-tie awards dinner on Thursday, March 8, at the Kent Events Centre in Detling.
 
For information or to book a table at The Carriage restaurant visit their website or call 07522 494203.