HERNE BAY'S FOUR FATHOMS NAMED PUB OF THE YEAR
Posted: 17th October 2018
The Four Fathoms in Herne Bay was named Pub of the Year at the Kent Life Food and Drink Awards on Monday, 15th October 2018.
Licensee Joe Mullane and wife Jane took over the Shepherd Neame pub in February, and have already made a big impact, introducing a quirky new look and a bold new menu and drinks offer.
Joe works as head chef while Jane looks after front-of-house, and they describe their menu as 'pub food reinvented', offering delicious dishes with a twist. A salad titled Deforestation arrives at the table on fire, while a plate of whitebait titled Decadence is served with a lemon that has a spray nozzle fitted and a Russian doll containing caviar. Other innovative dishes include Fish Pie in 3D, deconstructed to enhance its flavour and texture, and Steak & Chips Circa 1970, described as a nod to the Berni brothers of the era but with contemporary elements such as truffle reduction.
Joe, 55, said:
"Food is my passion, which is why I gave up my job in the City to train as a chef at the age of 40. I love experimenting with flavours and coming up with new ideas, and I want to share that excitement with customers. All dishes, even a bowl of chips, are served with a complimentary amuse bouche. We cook everything fresh to order, and use premium quality ingredients including fish from Billingsgate Market, vegetables from local farms and meat from Broadway Butchers in Herne Bay."
This commitment to a special customer experience is continued in their drinks offer, as all glasses of wine, along with certain beers, are served with snacks designed to enhance their taste, such as chunks of cheese, olives and paprika crisps. Fresh flowers and fruit are used for decoration, and they have also introduced Ciderology, inviting customers to choose syrups made from local fruits to create a bespoke cider.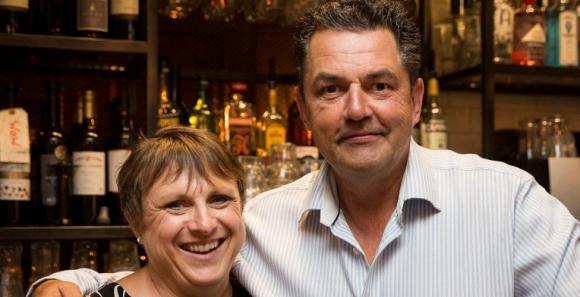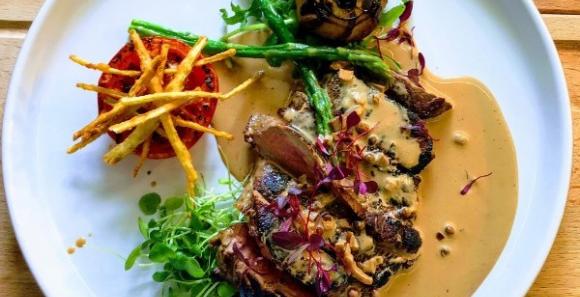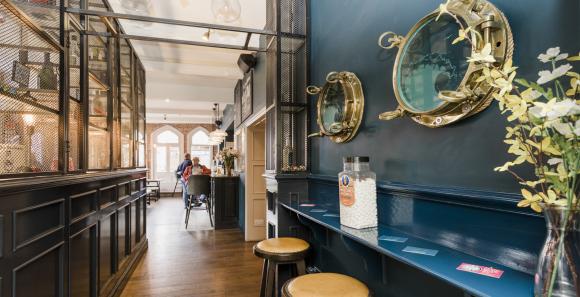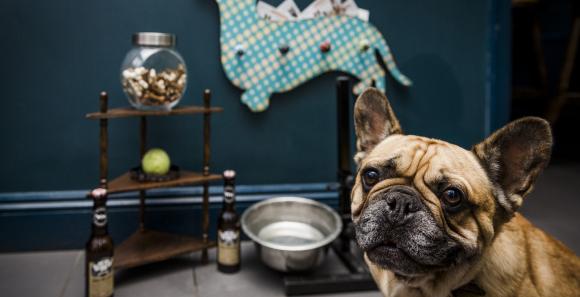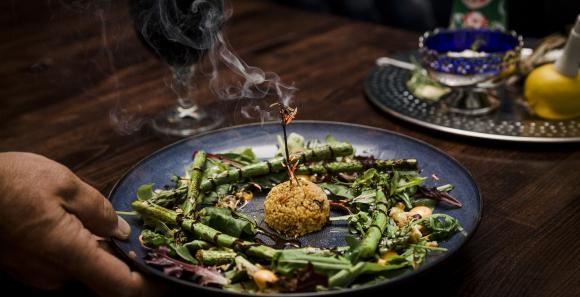 Jane said:
"Our aim is to create a sense of theatre, serving great beer and beautiful drinks in a unique way, encouraging customers to experiment and enjoy themselves."
The couple's sense of fun is demonstrated in the new décor they have introduced at the pub. A wire cabinet previously used for wine storage has been converted into a Cabinet of Curiosities including an opticians section featuring plastic eyes and reading glasses for use by customers, and a collection of 'crisp art' fashioned from crisp packets. There is a table featuring a typewriter with sheet music for Marvin Gaye song 'What's Going On' to encourage customers to pick up leaflets and pamphlets advertising events in the local community. As devoted dog lovers, with a greyhound and Jack Russell, they have also created a special station for pooches which includes 'Pawsecco' wine along with free water and dog biscuits.
Joe said:
"This is our first pub, and although I have worked as a chef in a number of restaurants and pubs, Jane's previous experience is as a legal secretary and she had never even pulled a pint, so it was a big step. But we knew exactly what we wanted to achieve at the Four Fathoms: to create our idea of the 'perfect local', offering fantastic service, food and drinks in a relaxed atmosphere. We certainly have more work to do, as we are always looking for ways to improve, but it is great to have our efforts recognised with this award. It is also a fantastic opportunity to thank our fantastic team of staff for all their hard work and support during the past eight months."
The Four Fathoms is open from Tuesday to Sunday, with food served from 12.30pm to 2.30pm and 6pm to 9pm Wednesday to Friday, 1pm to 9pm on Saturday and 12.30pm to 4.30pm on Sunday.
For more information visit the pub's website or call 01227 364411.