FROM KITCHEN PORTER TO HEAD CHEF
Just nine years after joining Shepherd Neame as a Kitchen Porter, Jake Wilson has achieved his ambition of becoming a Head Chef.
 
Jake, 25, from Ashford, joined Shepherd Neame as a Kitchen Porter at The Vine Inn, Tenterden, and has since progressed rapidly through the ranks. Four years ago he was appointed Sous Chef at the Flying Horse in Smarden, moving to work in the same role at The George Hotel in Cranbrook two years ago, where he has just been appointed Head Chef.

Jake said: 
"I'm over the moon at the news. It's something I've been working towards for a few years now and thanks to the training offered from Shepherd Neame, along with the opportunity to build up experience at several different sites, I have been able to work my way up through the ranks."
Although there will be no immediate changes to the food offering at The George, Jake is keen to put his own mark on the menu.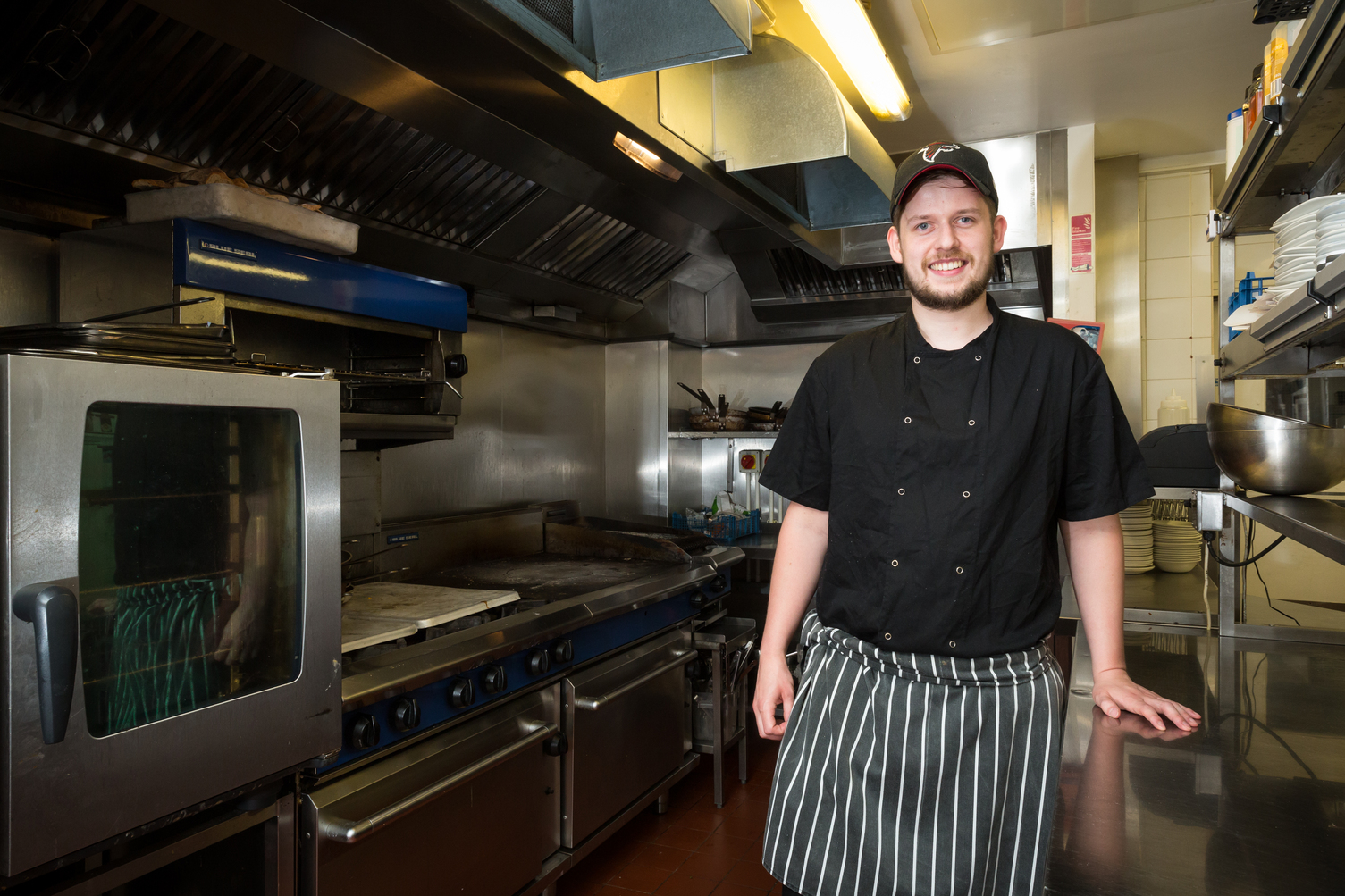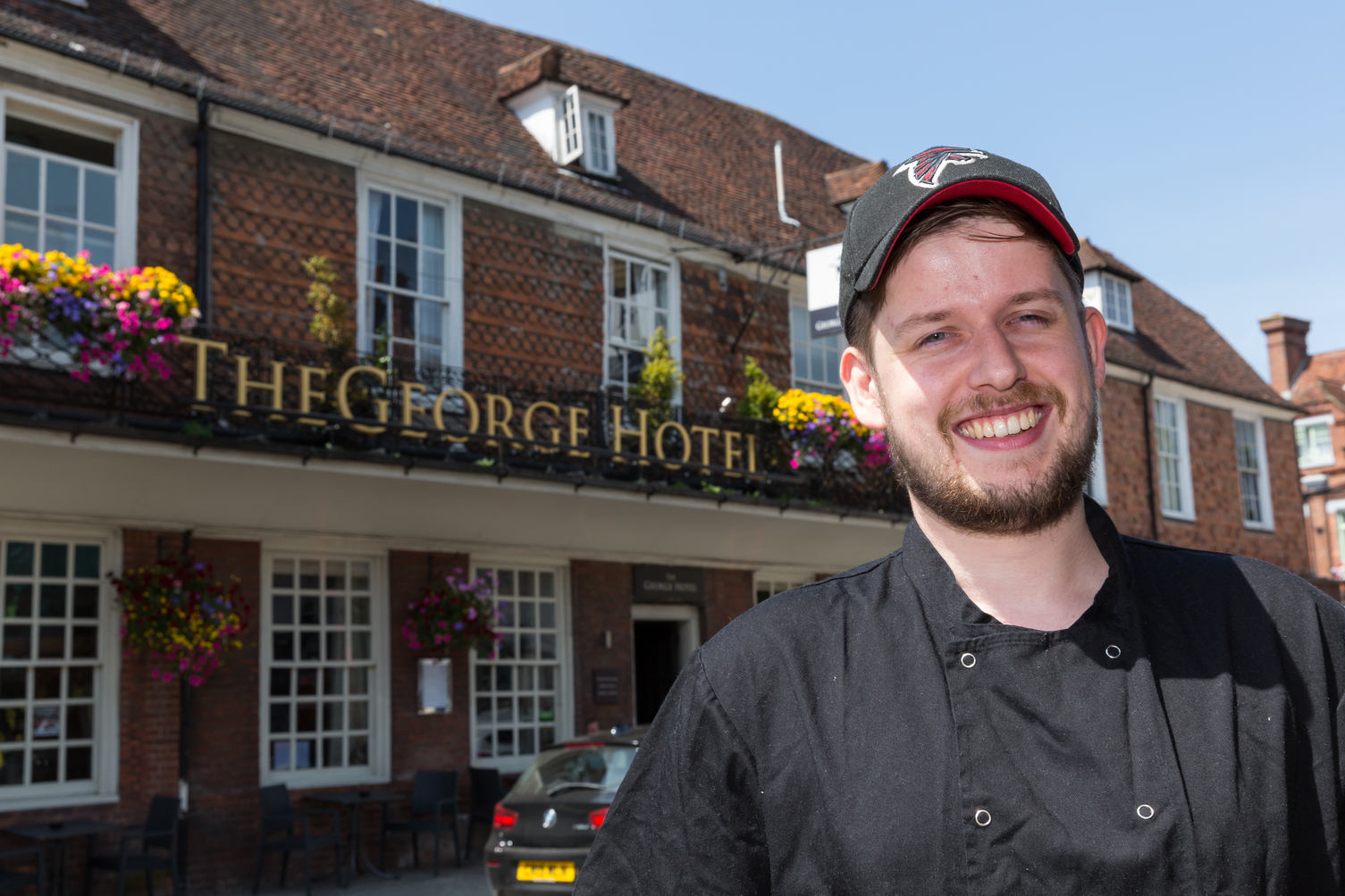 "The menu won't change for a couple of months," he said, "but I would like to gradually introduce a few changes and a few ideas of my own. The great thing from my point of view is that I haven't just arrived at The George, it's a kitchen I know very well and I will be working alongside a great team that I also know very well. Everyone has been very supportive."
Graeme Endacott, Shepherd Neame's Head of Retail Operations, said: 
"Jake's evolution from Kitchen Porter to Head Chef is a perfect example of how Shepherd Neame encourages employees to progress within the company. He is a very talented young chef and I feel sure his cooking will help maintain The George Hotel's position as one of the most popular venues in the area."
For more information on our available chef roles, and what it's like working with us, visit the website.