Five Minutes With... Shepherd Neame's Tenanted Wine Sales Development Manager, Roshna Ahmad
Posted: 25th January 2019
Name: Roshna Ahmad
Work-related qualifications: Diploma in Wines and Diploma in Spirits from the Wine & Spirit Education Trust and Shepherd Neame's in-house Master of Beer award.
How did you get into the industry? I initially planned to pursue a career in radio, and studied a degree in Music and Film, Radio and Television, but I took a part-time retail position with Peter Dominic Wine Merchants after finishing university and discovered a passion for the industry.  I progressed to deputy manager, then joined marketing agency SOPEXA which represents the French food and drink industry in the UK, as wine trade advisor. I stayed with the firm for 11 years before moving to work as an events and administration manager for Sensible Wine Services Ltd in Marden. I joined Shepherd Neame in 2002.
What attracted you to the industry? I found it fascinating. Wine tasting isn't a magic skill, it is just a question of taking time to think about the flavours in the wine you are drinking. There is always more to learn, with so many wines produced by different vineyards around the world, each with different qualities. 
Has the industry changed since you first joined? Wine has become much more popularised in the last 20 years. When I joined, there were lots of big groups such as Threshers and Oddbins selling wine, but now it is mostly sold by supermarkets, although there has recently been a healthy renaissance of small independent wine shops. The quality of wine in pubs has also got much better, as they have become more focused on food so wine has become more important. The selection of wines available by the glass in pubs is now better than many restaurants. There is also more customer interest in provenance and quality.
What are your main responsibilities? Around 70% of my time is spent out of the brewery visiting pubs, as a large part of my role is liaising with licensees to compile wine lists. Our wine division Todd's The Wine Company typically offers around 265 wines, and I help to identify which ones fit best with their business and food offering. I also advise on merchandising and back bar display, hold staff training sessions, and host wine tastings and food matching evenings around the estate. Due to the surge of customer interest in gin during the past couple of years, I now also spend a lot of time offering advice on gin selection and presentation.
What are the most rewarding parts of your job? I am passionate about wine, and love the variety of my role. It is very rewarding when you offer advice to a licensee and it results in a real difference to their business. I particularly enjoy the wine tasting and food matching evenings, as I love talking about wine and having free rein to use the full range of our wine portfolio. People are more likely to buy wine now, although we still need to encourage them to be more adventurous. Many go for the same wines over and over as they are unsure of what to try, and I love to try and change that.
Is there a special way to 'taste' a wine? Look at the colour to check its clarity and density, swirl it around to allow the release of aromas, take a deep inhalation known as 'nosing', then drink it. Suck it across your palate to gain the fullest flavour as it takes in oxygen and touches different parts of your mouth.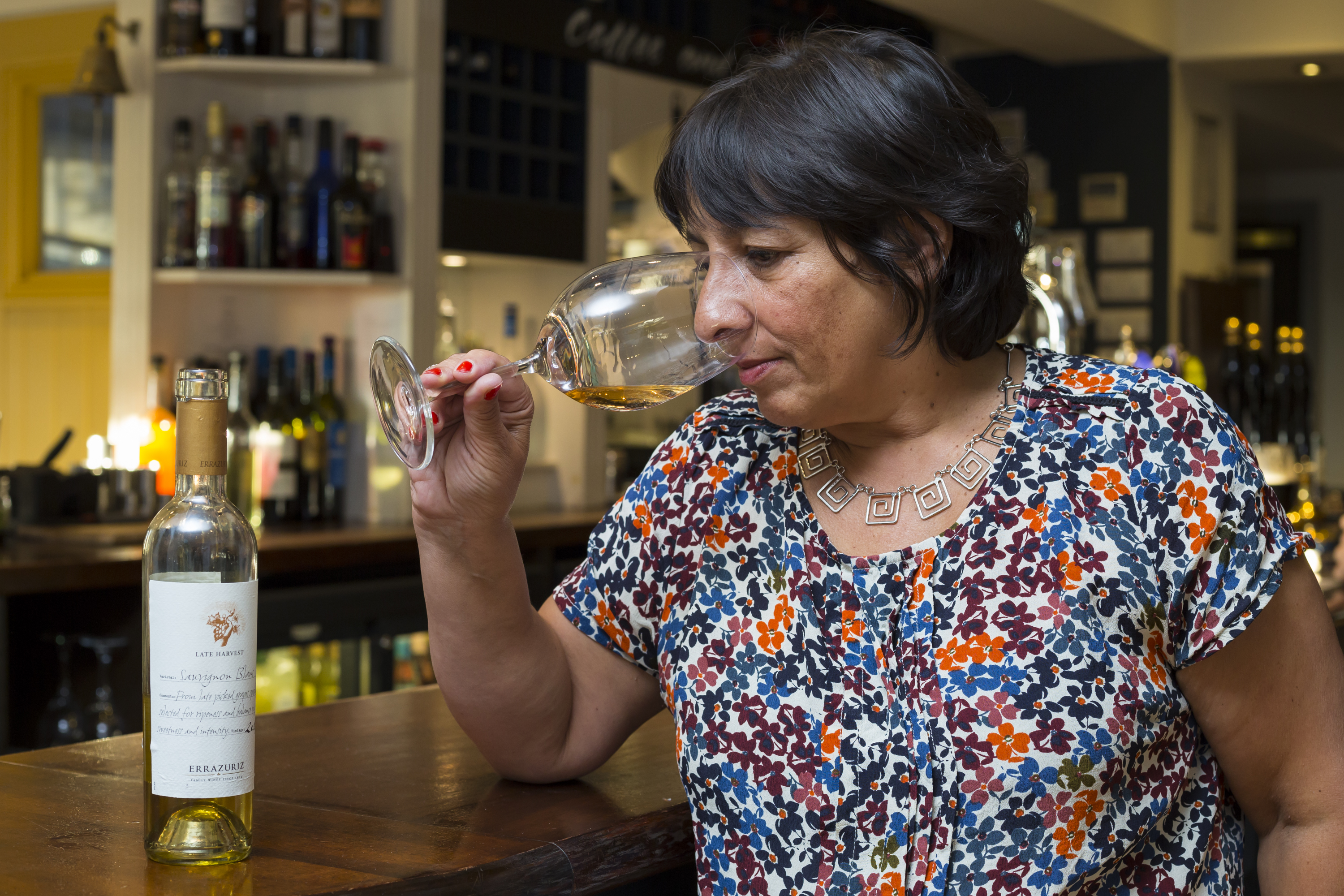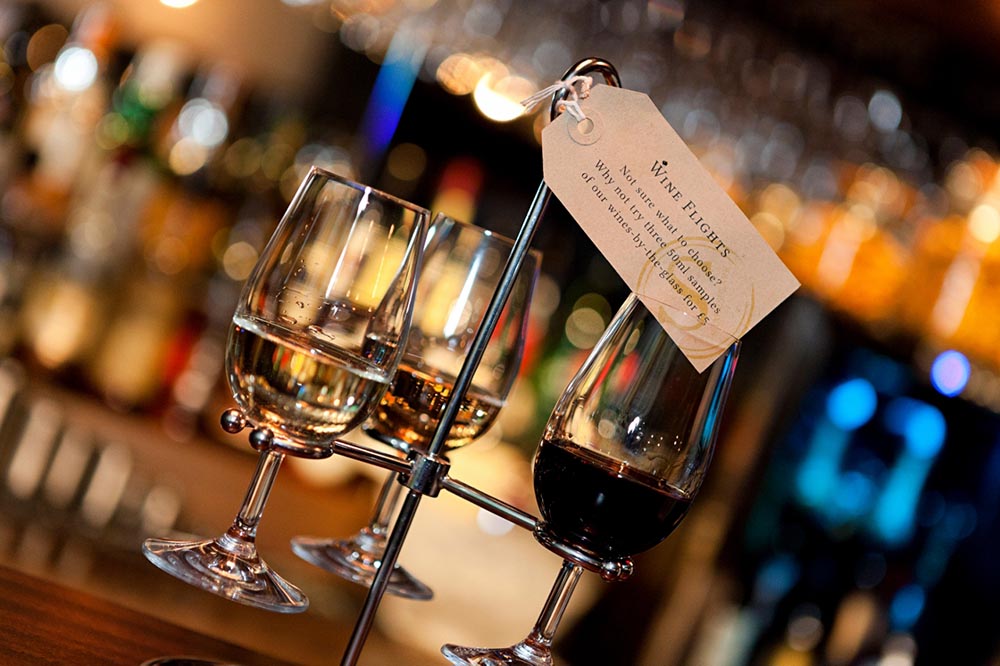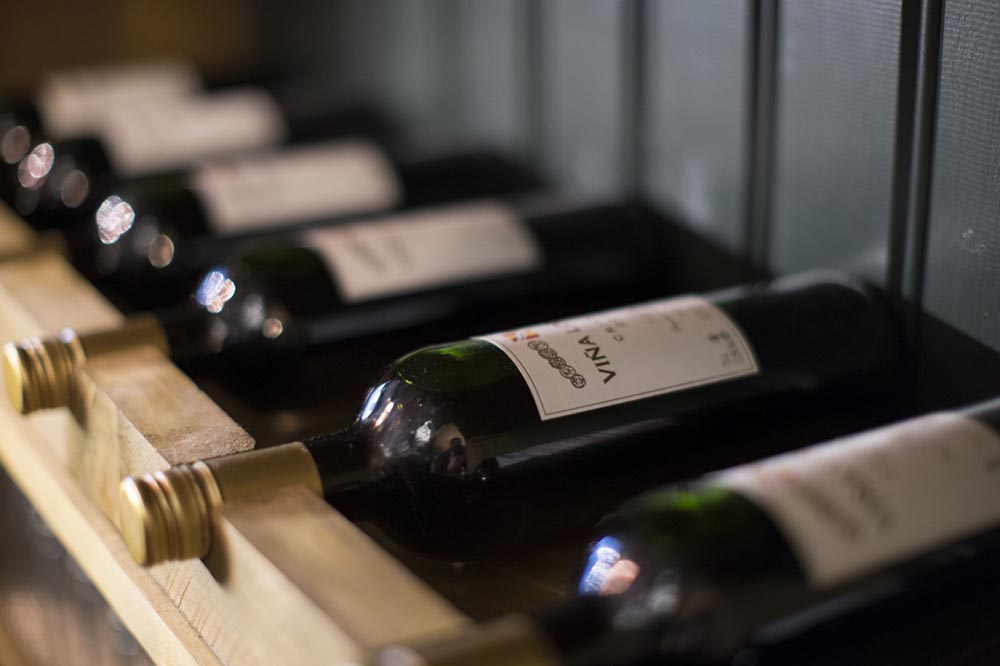 Any top tips for pairing wine with food?  Most important is to match wine with the strongest flavour in the dish, rather than simply considering the main ingredient. Also think about the method of cooking, as if a dish is fried or cooked in butter, for example, a wine with a higher level of acidity is a good choice as it will cut through that. Another good tip is to think about the region that the dish originates from, and pick a wine from that region. 
What is your favourite wine? It depends on the occasion, but I'm definitely a fan of premium English fizz. I have always liked it but there are so many top quality ones now, many of them local to us in Kent, such as Blanc de Blancs from Gusbourne in Appledore.  English sparkling wine now accounts for 10% of fizz sales in the UK. A lot of them are single vintage which is often better than much of the most commonly drunk Champagne. 
What is the most common mistake most people make when it comes to wine? Assuming that all wines from the same grape, such as Pinot Grigio or Malbec, will taste the same. The flavour profile is greatly influenced by where they are grown and how the wine is made. 
Any tips for those who are new to wine and unsure where to start? Find a good pub, restaurant or wine shop where the staff know about wine and can offer some advice, based on the kind of flavours you enjoy in other drinks. There is also lots of information online, and the Wine Society website is particularly good. But the top tip is simply to experiment. People are afraid of trying new wines but it should be fun. There's a whole world of wine out there and it doesn't have to be expensive. It is a very democratic hobby!
If you weren't working in the wine industry, what would you be doing? In addition to spending time with my husband and 20-year-old son, music is my passion, and I teach piano and sing in a chamber choir, Canterbury Cantata. I would have loved to work as a professional singer.
What advice would you give to someone considering a career in the wine industry? If you are passionate about wine, you will love it. You won't earn a fortune, but every day will be different. It isn't just about drinking wine, there is a lot of hard work involved! But there are lots of great personalities in the business, and the potential to travel to beautiful vineyards around the world.