Enjoy a Summer of Entertainment with Shepherd Neame
There's something for everyone on offer at Faversham-based brewery Shepherd Neame this summer from fantastic comedy and great live music to delicious beer and food matching events.
To book tickets or for more information, call the Visitor Centre on 01795 542016 or visit www.oldbrewerystore.co.uk or www.shepherdneame.co.uk
Brewery Discovery Visits
New for 2016 are Brewery Discovery Visits, which are running from April until August. For the first time, members of the public will be able to see Shepherd Neame's pilot plant, where our brewers try out new recipes and produce small-run beers for special events. The tour also includes a visit to the Old Brewery Store, housed in the old wines and spirits store, which features impressive displays of historic delivery vehicles, a recreated cooper's workshop, bygone pub signs and a collection of hop picking memorabilia. It ends back in the Visitor Centre with a tutored tasting of Shepherd Neame's Kentish ales and speciality lagers, before visitors have the chance to visit the Brewery Shop and pick up a souvenir, gift or some of their favourite beer. Visits are available most days but numbers are limited so advance booking is strongly recommended.
When: Most days until August 3
Where: Shepherd Neame Visitor Centre
Tickets: £11.50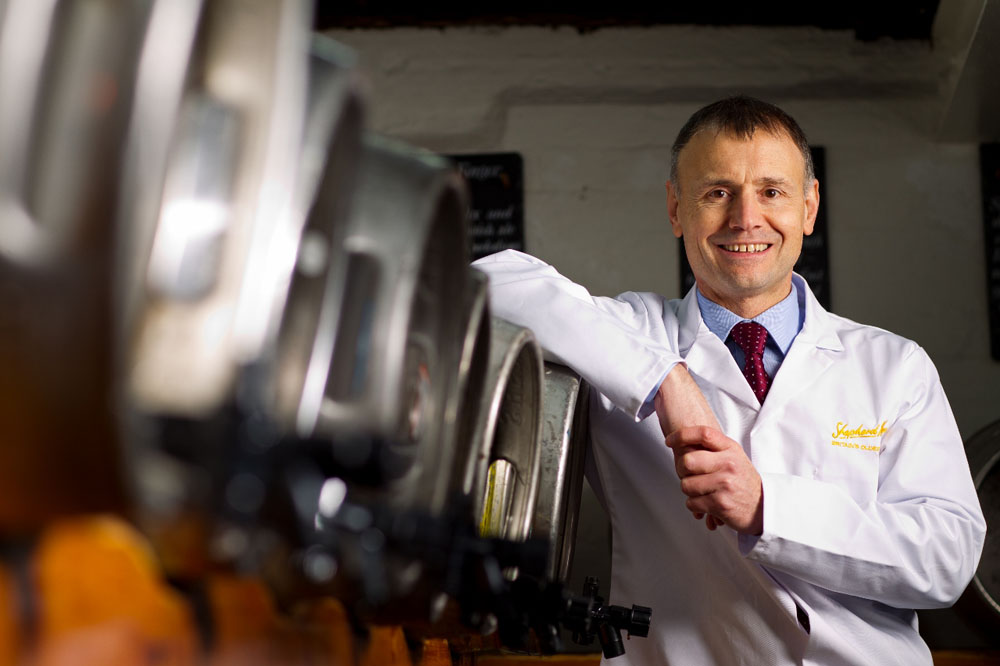 The Old Brewery Store Comedy Club
Enjoy an evening of laughter at The Old Brewery Store. The brewery's events venue hosts a comedy night on the first Thursday of every month, offering a platform for local, budding comedians to showcase their talents. The evenings are open to over 18s only.
When: Doors open at 6.30pm and the show starts at 8pm on Thursday, May 5 and Thursday, June 2.
Where: The Old Brewery Store
Tickets: £5
1940s Swing Ball
Step back in time at the 1940s Swing Ball on the May Bank Holiday weekend. The Beverley Big Band will perform an evening of jazz and swing, featuring music made famous by legends such as Glenn Miller, Tommy Dorsey, Benny Goodman, Count Basie and Duke Ellington. Support will be provided by accomplished jazz singer Corrinne Williams. Fish and chips and other snacks will be available to buy at the event.
When: Doors open at 6pm on Sunday, May 1
Where: The Old Brewery Store
Tickets: £8
Brewery Tour and Ale Samplers' Supper
Take an 80 minute evening tour of the brewery, before enjoying a tutored tasting of Kentish ales and speciality lagers. This will be followed by a two-course, home-cooked supper accompanied by a pint of your choice.
When: Friday, April 29; Friday, May 6; Friday, May 20; Friday, June 3; Friday, June 17; Friday, July 15; Friday, July 29; Friday, August 12; Friday, August 19
Where: Shepherd Neame Visitor Centre
Tickets: £29.50 per person. Advance booking is essential.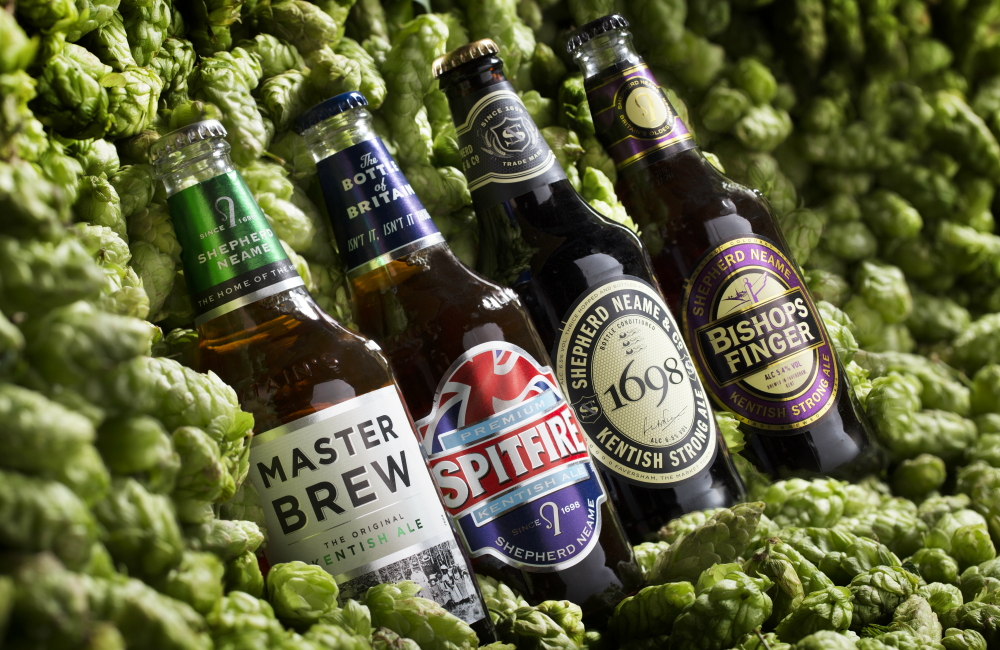 Beer & Food Matching Evening
Explore the world of beer with this special six-course dinner, hosted by one of the brewery's beer experts. Guests will learn about seven beers in a variety of styles, and enjoy a delicious meal designed to complement their flavours, prepared using the finest, locally sourced ingredients.
When: 7pm on Saturday, April 23 and Saturday, June 11.
Where: Shepherd Neame Visitor Centre
Tickets: £52.50 per person. Advance booking is essential.
The Goosebumps
Acclaimed five-piece band Goosebumps will be swinging into action at the Old Brewery Store. The Kent-based group have performed their energetic blend of swing, jive, jazz, rock 'n roll and soul around the world, including at private events for actress Kelly Brook and football legend Sir Bobby Charlton. Support comes from The Nightingales, a stylish female vocal duo with a wide repertoire of songs from jazz standards to acoustic versions of current pop songs. 
When: Doors open at 7pm on Saturday, June 11
Where: The Old Brewery Store
Tickets: £8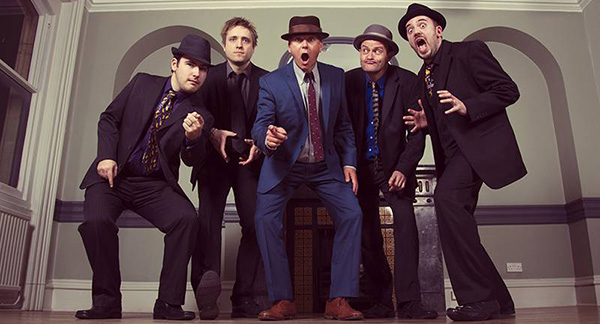 Discover the Secrets of Britain's Oldest Brewer
A rare opportunity is on offer to discover the secrets of Britain's oldest brewer. For one day only, John Owen, Shepherd Neame's award-winning archivist and historian, is leading specialist history tours that will take in areas of the brewery usually hidden from public view along with documents and artefacts from the archives that are not normally on display. John revealed in his book The Emergence Of Shepherd Neame From The Earliest Days of Brewing in Faversham, Kent: 1100-1732, that brewing had taken place continuously on the current site since at least 1573 – 125 years earlier than believed. But the buildings date back even further, and John will lead the tour around many interesting architectural features dating from the 1400s. He will eschew the areas covered on the regular brewery tour, instead focusing solely on the brewery's treasure trove of historic buildings and interiors. The tours will last around one hour.
When: 10.45am and 1.45pm on Saturday, July 2.
Where: Visitor Centre
Tickets: £6, to include a free illustrated guide booklet.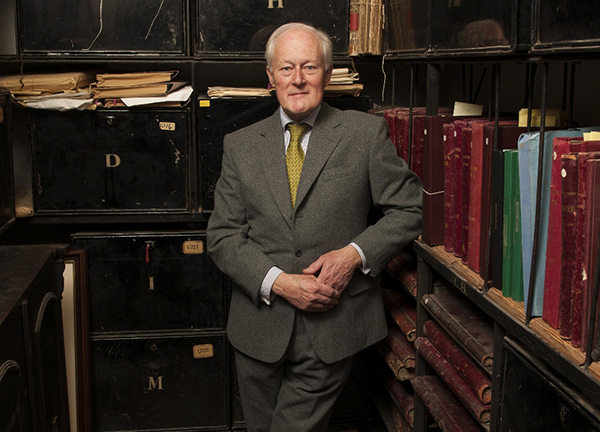 The Policed
Fans of Sting and The Police won't want to miss the ultimate tribute show, coming to the Old Brewery Store in July. The Policed will perform all the band's classic hits, including Roxanne, Every Little Thing She Does Is Magic and Every Breath You Take. Support will be provided by Kent rock band The Narratones.
When: Doors open at 7pm on Saturday, July 23.
Where: The Old Brewery Store
Tickets: £10