Seaside Pub Reopens After £275,000 Refurbishment
Posted: 21st October 2016
The East Kent in the seaside town of Whitstable has reopened after a three month £275,000 refurbishment.
 
Dating back to 1802, the historic pub is located near the centre of town, just a short stroll from the beach.
 
Its makeover included repainting the pub exterior, including new signwriting, and creating a new roped-off area at the front with bench seating. At the rear, the pub's large garden has a new Yorkstone paved patio and a pergola-covered seating area with heating and lighting.
 
Inside, more space has been created by moving the bar from the centre of the pub to the far corner. The former games room at the rear of the pub has also been opened up by removing the dividing wall. Care has been taken to preserve the pub's original features, including reviving the floorboards by sanding and varnishing them, and uncovering original brickwork. It has also been repainted throughout, and has new lighting, pictures and other décor.
 
The new-look pub is being run by new licensee, Philip Outram. Philip has lived in Whitstable with his family for seven years, and when he saw that his local had become available, thought it was the perfect opportunity to fulfil his dream of running his own pub.
 
Father-of-three Philip, 51, said:
I previously worked as head ranger at a country park, and after 11 years in the same role, I wanted a fresh challenge. We live near to the East Kent, so knew it well, and thought it had lots of potential. It is a big change, as I haven't run a pub before, but Shepherd Neame has been fantastic, providing support every step of the way.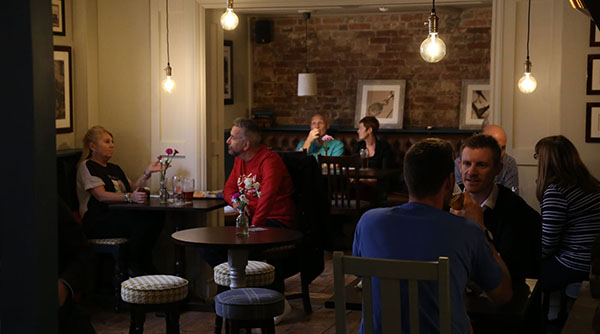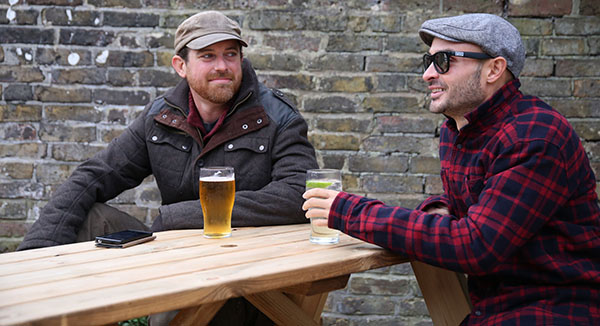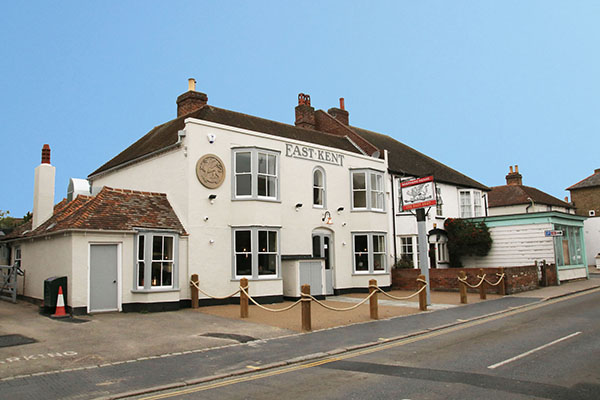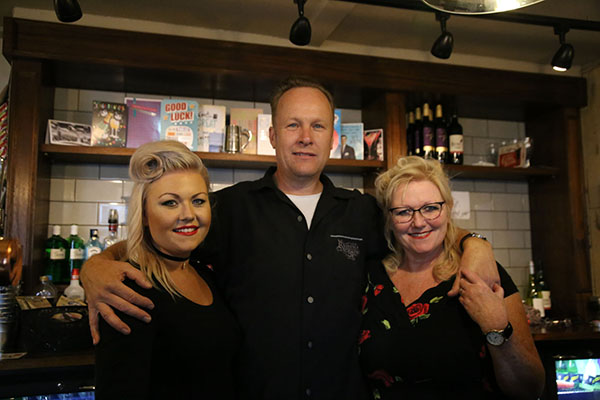 It is a family affair, as Philip is running the East Kent with daughter Ruby, 24, who has managed other pubs in the town. His wife Dena, a teacher, is also helping out when she can.
 
The pub's kitchen has been fully refurbished, and it will be offering a selection of traditional bar snacks from noon to 4pm every day. Customers can also expect the programme of live music events to continue.
 
Philip said:
A new PA system has been installed as part of the refurbishment, and we are really passionate about continuing the East Kent's great live music tradition. I've been a drummer in a local rock and roll band for many years, so I'm familiar with the local music scene, and am confident that we can get some fantastic acts down to play. My wife and I are also keen jive dancers, so we are hoping to hold dance classes at the pub in the near future.
Nigel Bunting, director of retail and tenanted operations, said:
We are delighted with the East Kent's new look, and are confident that Philip will help take the pub from strength to strength.
For more information visit the pub's website.