Official Launch For Refurbished Seaside Pub
Posted: 24th November 2016
The new-look East Kent pub in Whitstable was officially opened on Wednesday, November 23.
Dating back to 1802, the historic Shepherd Neame pub is located near the centre of town, just a short stroll from the beach, and has just undergone a three month £275,000 refurbishment.
Its makeover included repainting the pub exterior, including new signwriting, and creating a new roped-off area at the front with bench seating. At the rear, the pub's large garden has a new Yorkstone paved patio and a pergola-covered seating area with heating and lighting.
Inside, more space has been created by moving the bar from the centre of the pub to the far corner. The former games room at the rear of the pub has also been opened up by removing the dividing wall. Care has been taken to preserve the pub's original features, including reviving the floorboards by sanding and varnishing them, and uncovering original brickwork. It has also been repainted throughout, and has new lighting, pictures and other décor.
The pub's kitchen has been fully refurbished, and it will be offering a selection of traditional bar snacks from noon to 4pm every day. Customers can also expect the programme of live music events to continue.
Local dignitaries and residents were invited to the official opening event, with the first pint pulled by acclaimed Whitstable potter Keith Brymer Jones, one of the judges on BBC Two programme The Great Pottery Throw Down.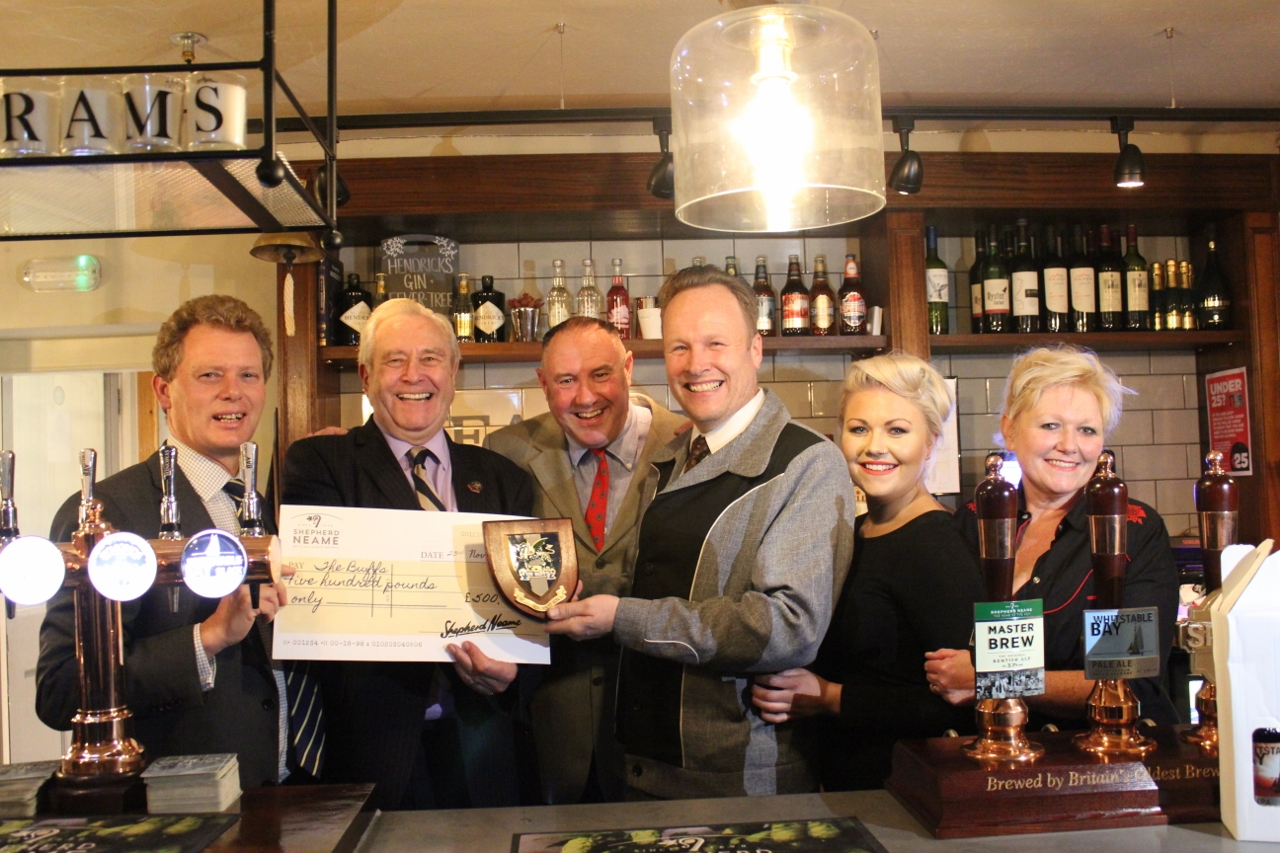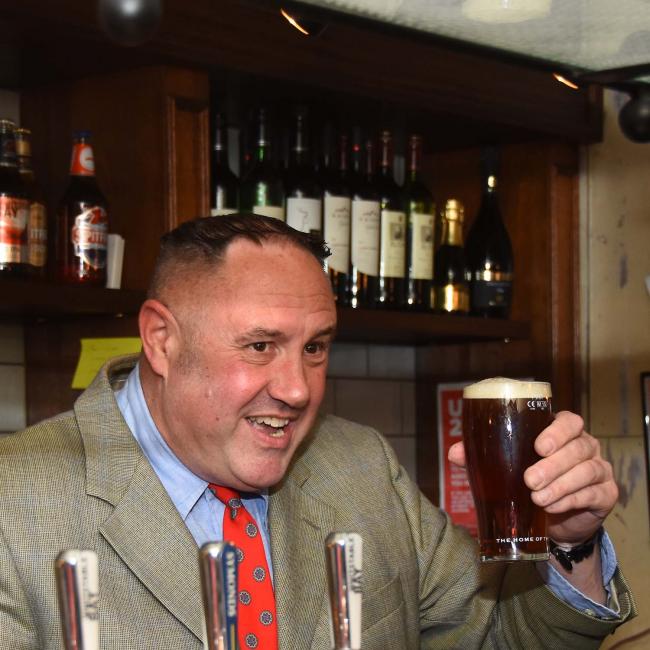 Shepherd Neame chief executive Jonathan Neame attended the launch event, and to mark the occasion presented a cheque for £500 to Major Peter White, Regimental Association Secretary for the Queen's Own Buffs, the Royal Kent Regiment.
The pub is being run by new licensee Philip Outram, who has lived in the town with his family for seven years.  Father-of-three Philip said:
"We live near to the East Kent, so knew it well, and thought it had lots of potential. We are very excited about our new venture, and would like to thank all the local dignitaries and residents who came along to support us at the launch."
Chief executive Jonathan Neame said:
"The East Kent has a great location in the heart of Whitstable, and now it has a great look, following this major refurbishment project. We are confident that Philip will help take the pub from strength to strength."
For more information visit the pub's website, find them on Facebook or call 01227 770773.