New Look And New Food Offer At Refurbished Surrey Pub
Posted: 1st November 2016
The Plough in the bustling historic town of Farnham, Surrey, has reopened after a month-long £150,000 refurbishment.
The traditional Shepherd Neame pub is located in the town centre, close to the 12th century church and castle. It was closed while the work was carried out, which involved repainting the pub exterior, including new signwriting, and installing a new timber pub sign. At the rear, its large garden has been tidied, and new bench seating installed. 
Inside, the floorboards have been sanded and varnished, and original wall brickwork uncovered to create a more rustic feel. It has also been repainted throughout, the toilets have been completely renovated, and a new fixed seating area has been created in the rear bar area. The installation of a new glass door at the front of the pub allows in more light, while retro-style filament light bulbs installed in the front windows create a more welcoming, cosy look, supported by a new log-burning stove in the front bar.
The new-look pub is being run by licensee Caroline Mauluka and husband Brodie, who took it over in May. Brodie is originally from Malawi and is the singer and guitarist in three-piece band Brobed Stills, which performs reggae, soul, blues and rock. The couple's interests are reflected in the pub's new décor, which includes old vinyl records on the wall, and African pictures in the snug area.
Caroline is a first-time licensee, as she is a social worker by profession, and previously worked as a manager in the NHS. She said:
I decided it was time for a change, and Brodie had always dreamed of running a pub where he could host live music gigs. We have lived in Farnham for 16 years, and when we saw that the Plough was available, it seemed the perfect opportunity.

The venue has lots of character, enough space for live music performance, is in a central location, and has a really large garden. I thought that lots of my skills were transferable, such as connecting with customers and people management, and we were also influenced in our choice by the fact that Shepherd Neame is a family-run brewery, and offered lots of support for first-time tenants. We have been really impressed by the amount of help and training we have received. They have been there every step of the way.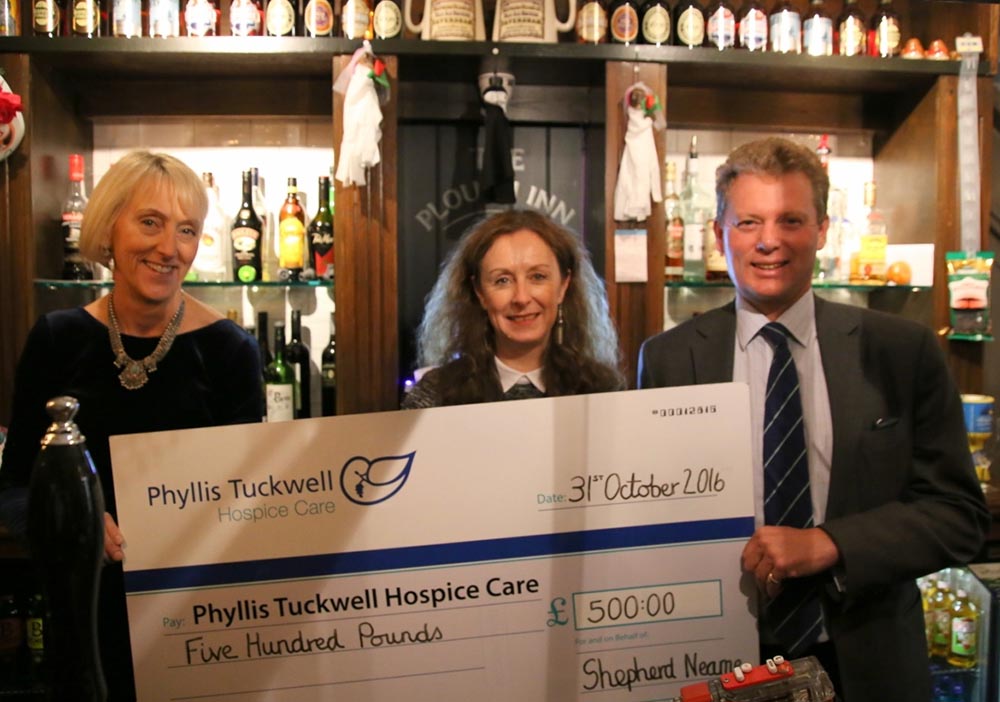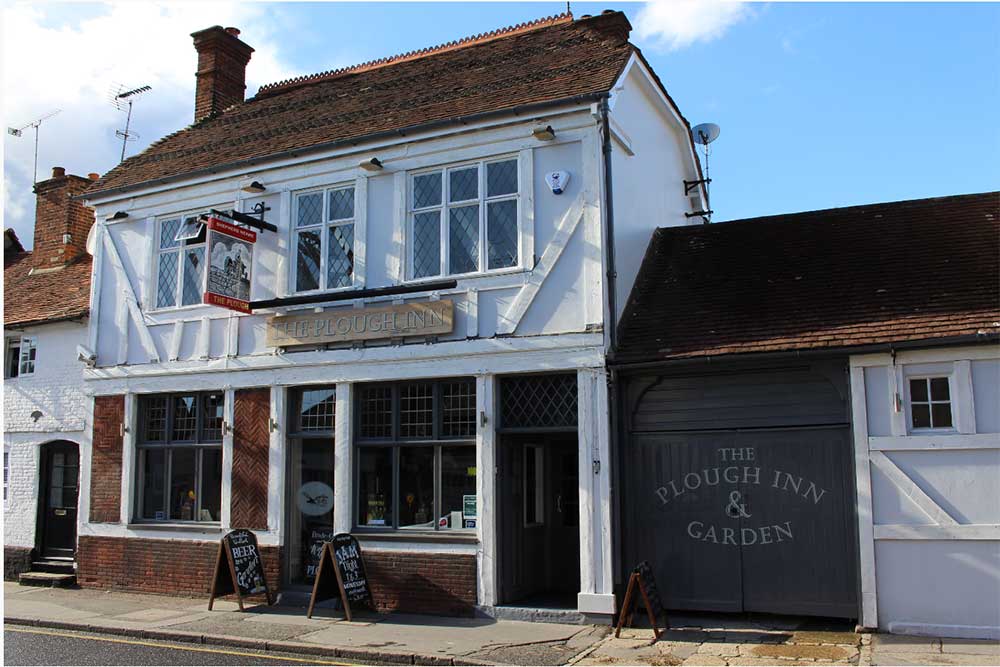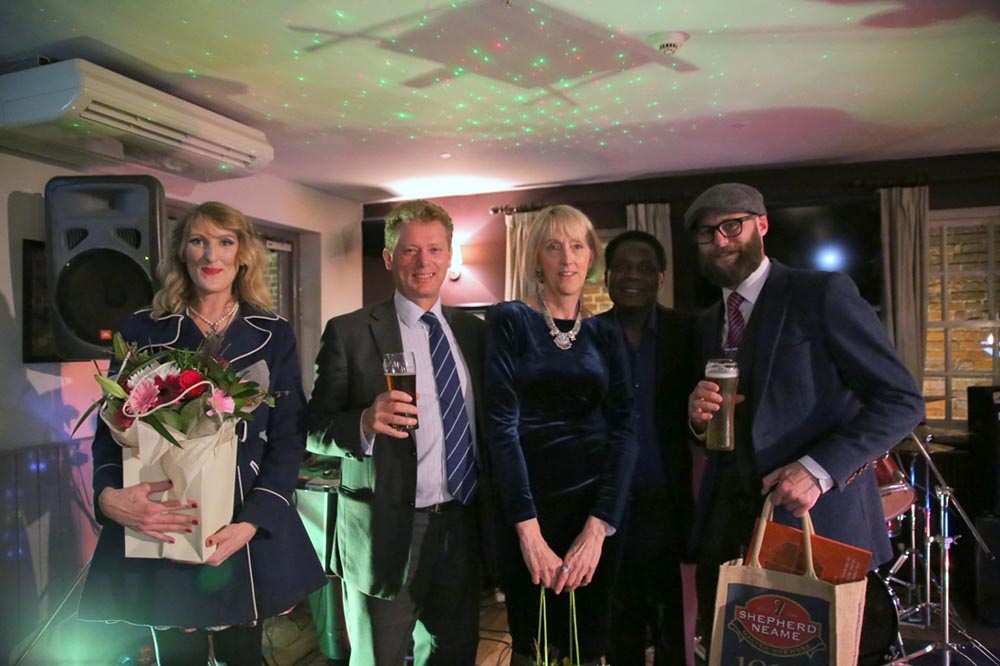 Since taking on the pub, Caroline and Brodie have introduced live music every Friday and Saturday evening, and a jam night for local musicians every other Wednesday.
The kitchen was fully refurbished as part of the revamp, so the pub is now also offering food for the first time. New chef Amie McDonald has been appointed, and light bites are available from 12 to 2.30pm, Tuesday to Friday, with a roast dinner available from 12 to 2.30pm on Sunday. The menu also offers some South African specialities introduced by Brodie, including popular curry dish Bunny Chow, Biltong cured meat, and Bobotie, a curried meat loaf.
The dishes were among the food sampled by local dignitaries and residents at the launch celebration on Monday, October 31. The first pint was pulled by married couple Richard and Lucy Edmondson, who live locally and have supported the pub since their student days.
Shepherd Neame's chief executive Jonathan Neame attended the event, and to mark the occasion presented a cheque for £500 to hospice care charity Phyllis Tuckwell, based in the town. It was collected by corporate fundraiser Vanessa Beech.
Jonathan Neame said:
The Plough is a fantastic community pub, and we are delighted with the results of this refurbishment project, which has provided a distinctive new look while retaining its character and atmosphere.
For more information visit www.ploughfarnham.co.uk or call 01252 492521.