NEW LICENSEE FOR POPULAR COMMUNITY LOCAL
Posted: 21st December 2016
Popular community local the Crown and Anchor in Faversham is to reopen before Christmas with a new face behind the bar.
The pub closed last month following the death of licensee Les Koncsik, Shepherd Neame's longest-serving pub landlord. Les worked as a Shepherd Neame licensee in Faversham for the past 46 years, taking over the Crown and Anchor in 1982.
Rosemary Soulsby, 63, is the new licensee, and is hoping to reopen the pub as soon as possible. She lives in Oare, and has been a regular at the Crown and Anchor with partner Jim Briggs for more than 10 years.
She said:
"The pub is very special to Jim and I, as we have made many friends there over the years. It has always remained a very simple and traditional community pub, a friendly place to sit with a drink and talk to people. When Les passed away, we wanted to keep it going, and decided to take it on ourselves."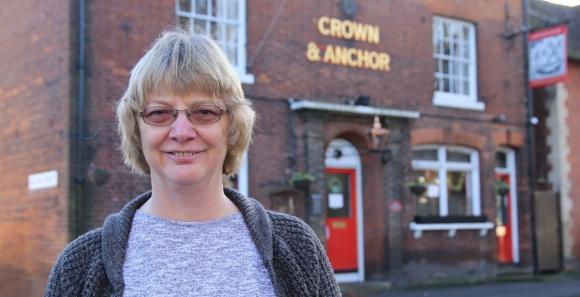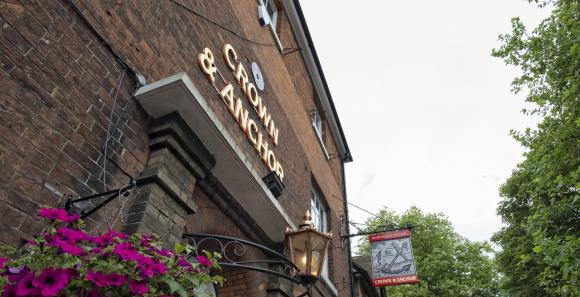 It is Rosemary's first time as a licensee, as she previously worked as a carer, but her partner Jim, a retired civil servant, has worked in pubs.
She said:
"There is a lot to learn, but we have received great support from the brewery and lots of the regulars have already popped in to wish us well and let us know how glad they are that the pub will reopen. Les was so well-known and loved in Faversham, our aim is simply to carry on his legacy and ensure that the Crown and Anchor remains a friendly community pub.