Award-Winning Pub Invests £150,000 On New Rooms
Posted: 29th September 2016
Award-winning pub The Kings Head in Wye has completed a £150,000 project to create four new en-suite rooms for guests.
 
Licensees Mark Lightford and Scott Richardson have run the  pub since 2012, and jointly funded the project with the brewery.
 
The addition of the new rooms on the first floor takes the total available to seven en-suite doubles.
In keeping with the rural location, each room is simply and tastefully decorated, making use of painted wood panelling and stripped wooden floors.
The use of reclaimed and vintage furniture mixed with bright accents and modern accessories give the rooms a fresh feel, while retaining a rustic charm.
Scott said:
During the past three years, we have really worked hard to transform the business into a stylish destination to eat, drink and stay, resulting in a huge surge in the number of accommodation bookings. We had some space on the first floor which wasn't being utilised, so we decided it was the perfect time to meet demand by investing in transforming it into additional guest rooms.
Each room has a flat screen TV and DAB radio/alarm, free high speed WiFi, tea and coffee making facilities, hair-dryer and complimentary toiletries.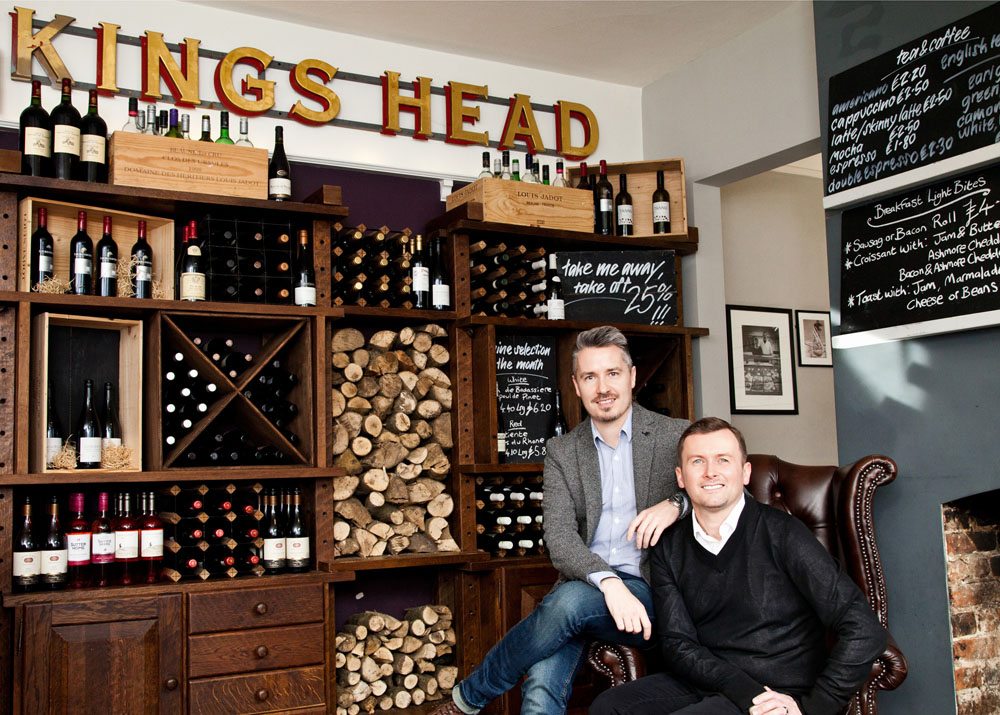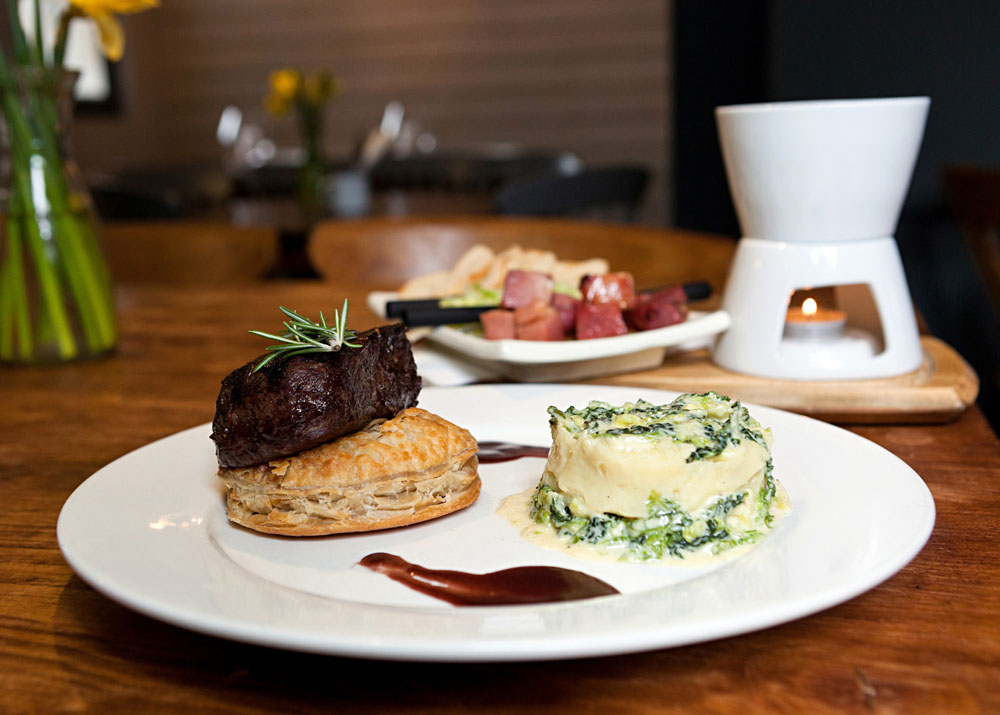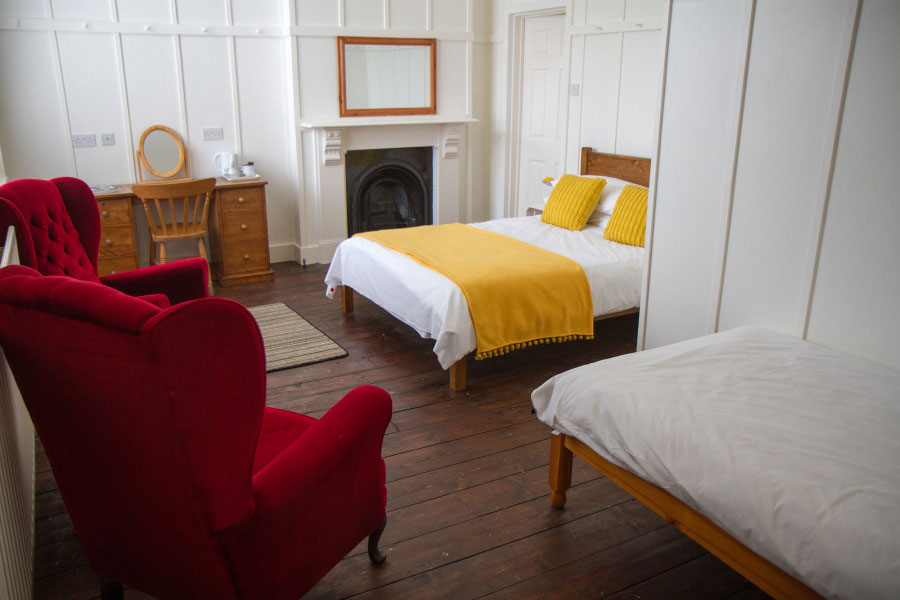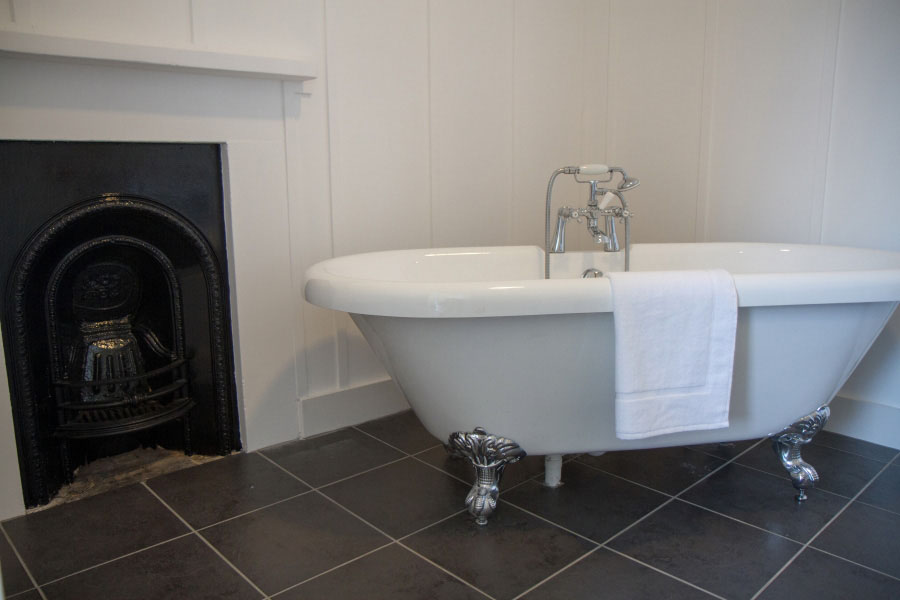 Mark said:
Our aim is not only to encourage people to visit The Kings Head, but to help promote Wye and prompt more people to discover what's on offer in the village and local area. We place huge importance on using Kent produce and try to support our local businesses wherever possible, getting our meat from Luckhurst Farm and Kent Downs Artisan Meats, and fruit from Perry Court Farm near Canterbury, all on the outskirts of Wye.

When in season, we source our game from Stour Valley Game, and have daily vegetable deliveries from RJ Kingsland & Son based in Maidstone.
Scott and Mark's efforts have resulted in a number of accolades for the pub in recent months, including being named as a finalist for the Kent Dining Pub of the Year category in the Taste of Kent Awards 2016; winning the Muddy Stilettos Award for Best Casual Dining in Kent; and winning the Restaurant of the Year award in the Shepherd Neame Pub Awards. The Kings Head is also among six shortlisted for Best Partnership Pub in this year's Great British Pub Awards.
 
Scott said:
We love what we do, and are absolutely thrilled to receive this kind of acclaim from our customers and peers. With the introduction of our new guest rooms, we are confident that the Kings Head can continue to go from strength to strength.
For more information or to book visit the pub's website or phone 01233 812418.