£80,000 Refurbishment For Traditional Village Pub
Posted: 23rd September 2016
An £80,000 refurbishment has been completed at the Gate Inn in the picturesque village of Boyden Gate near Canterbury.
 
Work started on the Shepherd Neame pub at the beginning of June, funded jointly by the brewery and licensee Glenn Hollingworth, who has been at the pub for four years.
 
The project included creating a patio terrace in the garden, and a new bar area built out of recycled hop poles and scaffolding sourced locally. New raised flowerbeds have also been created at the front of the pub, again out of reclaimed scaffolding, along with a secure bike park for cyclists.
 
Inside, an intimate new booth area has been created in the restaurant, and the pub has been completely redecorated throughout, and its décor updated. Beer is still served directly from the cask and keg in the cellar, a unique feature which helped the pub take the title of Beer Hero in last year's Shepherd Neame Pub Awards.
 
The pub's kitchen has also been extended into an outbuilding to meet demand, as accomplished chef Glenn has built a reputation for great food, with booking for lunch or dinner advisable.
 
Glenn, 34, who grew up on the Isle of Sheppey, trained as a chef at Canterbury College before going on to work for Gary Rhodes at Dolphin Square in London. He was then headhunted for a head chef position within Whitehall, which he held for 11 years before leaving to run a pub in Middlesex.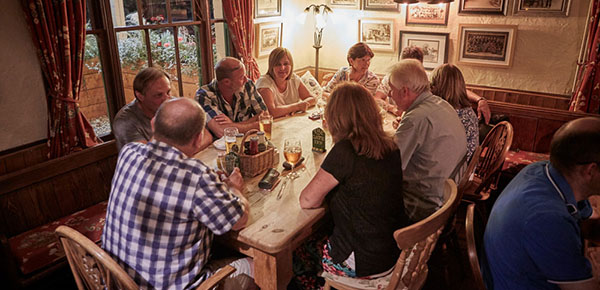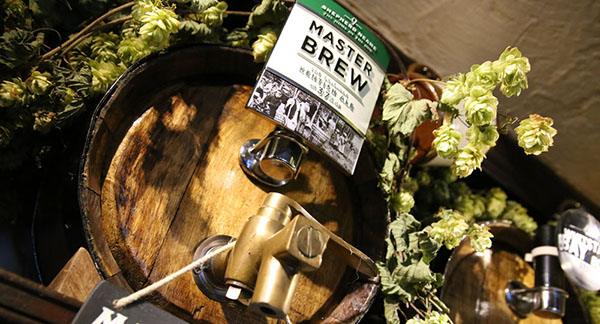 He said:
I wanted to run my own business by the time I was 30, and decided that becoming a licensee was a good way to use my skills as a chef while also allowing me to get out from the kitchen and meet new people.
Glenn wanted to move back home to Kent, however, and started to look for a pub in the county when he discovered the Gate Inn.
 
He said:
When I walked into the pub, it felt like I was coming home. It is a beautiful traditional pub in a picturesque village. I love it here, and now the refurbishment project is completed, it is better than ever. We have already had great feedback from customers.
For more information or to book a table, visit the pub's website or phone 01227 860498.