Tasty Honour for Shepherd Neame Pub
Posted: 30th January 2015
The Sportsman in Seasalter has been named as the best gastropub in Britain at the Budweiser Budvar Top 50 Gastropubs Awards.
The Shepherd Neame-owned pub, run by brothers Stephen and Phil Harris, picked up the title at an awards lunch on Monday, January 26, after receiving the most votes
in an industry poll organised by leading pub industry magazine the Publican's Morning Advertiser.
Around 2,000 voters were cast to determine the Top 50 by industry experts including top chefs, pub company bosses, pub guide editors and food writers.
The Sportsman, which has been ranked in second place in the list for the past two years, and has held a Michelin star for eight years, serves high quality food in a low-key, cosy pub environment.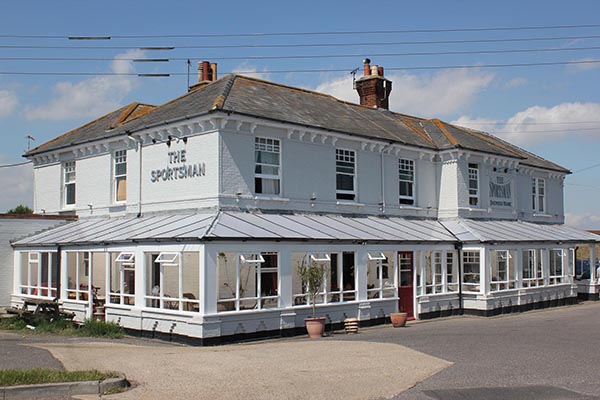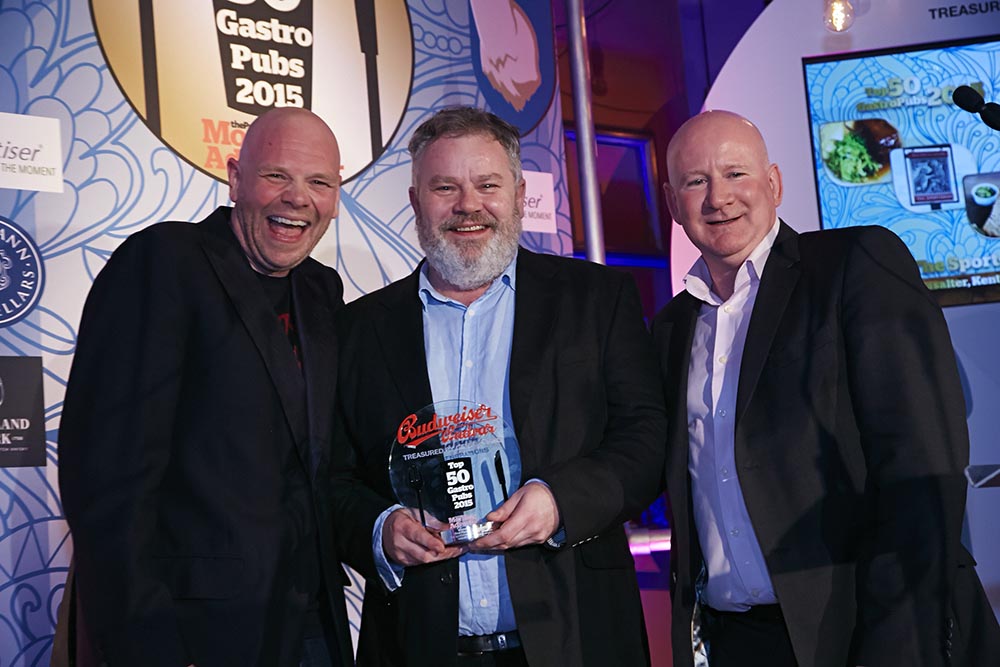 Head chef Stephen Harris regularly takes advantage of the pub's seaside location by offering dishes such as Whitstable native oysters, and slip sole grilled in seaweed butter. The majority of meat is sourced from nearby Monkshill Farm in Faversham.
The awards, which were held at Hermitage Rd Bar & Restaurant in Hitchin, Hertfordshire, were hosted by BBC Two Food & Drink presenter and two-Michelin starred chef Tom Kerridge.
Shepherd Neame's director of retail and tenanted operations, Nigel Bunting, said:
We are very proud that The Sportsman is continuing to be recognised at a national level for the fantastic dining experience it offers. The team are passionate about food, offering an excellent showcase for local Kentish produce, and it is great to see their efforts celebrated by industry experts.