Sheps Launches Pop-Up Store at Bluewater
Shepherd Neame has opened a pop-up 'Brewery Store' in the Bluewater shopping centre.
The shop, which is open until 6th July, features in-store bars showcasing our new cider Orchard View (4.5% ABV) and Cinque five grain premium Lager (5% ABV).
We are also giving people the chance to learn more about beer, to view our pioneering HOPS360 film (A virtual reality tour of a hop farm) and there are opportunities to meet our brewers.
Head brewer Richard Frost said: "This is a great opportunity for people to come along and find out more about the art of brewing, what makes a great beer and to try our new lager and cider."
Cinque is brewed with a complex and balanced blend of five grains. Our brewers have combined barley, rye, wheat, maize and rice with Strisselspalt hops to produce a clean, superior tasting, high-quality lager.
Orchard View, Shepherd Neame's first cider, is a lightly sparkling, crisp, mid-golden, apple cider, made in partnership with Aspall's, Britain's oldest family-owned cidermaker.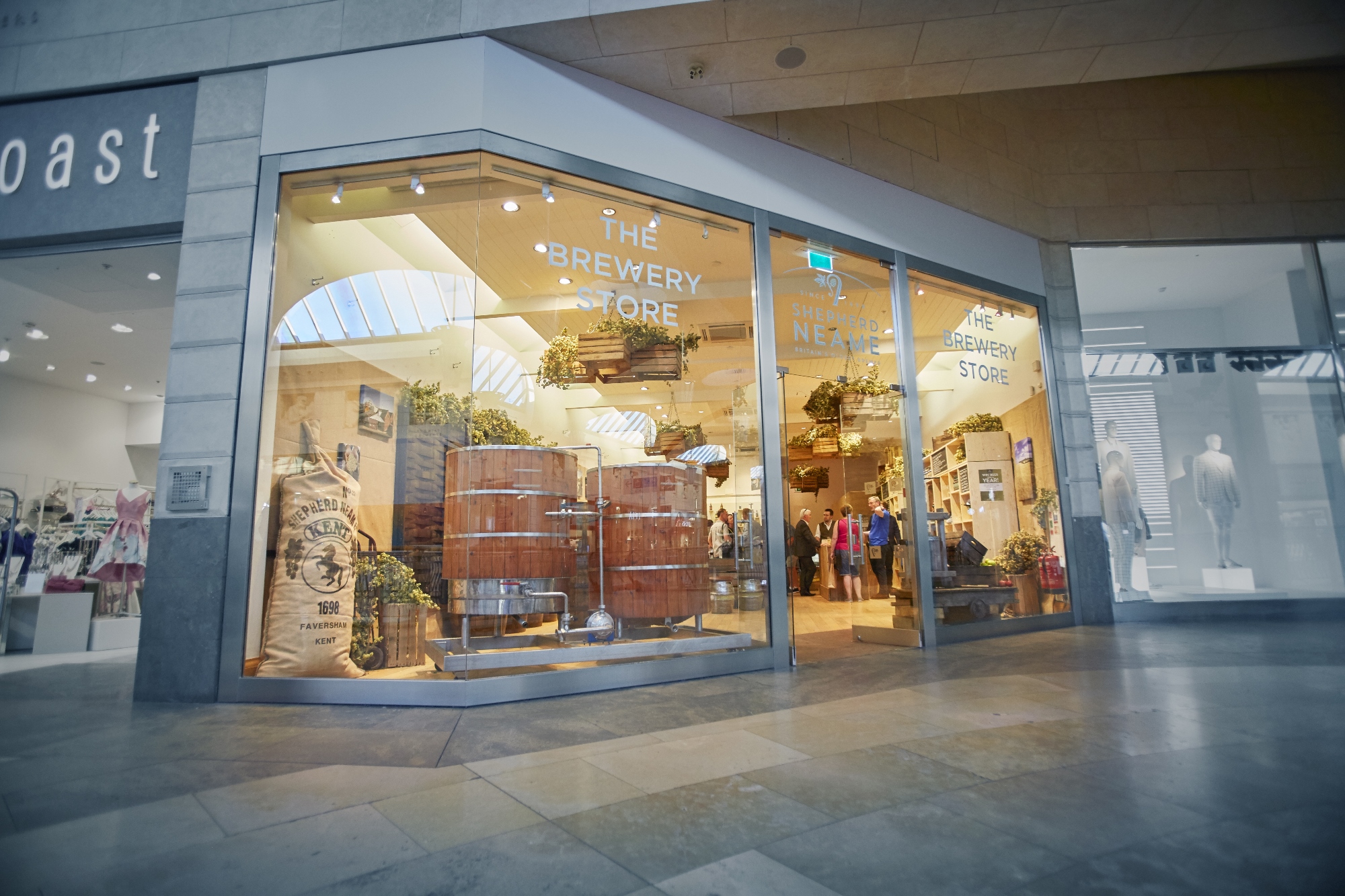 The Brewery Store also sells Shepherd Neame merchandise and the full range of our beers and lagers.
The shop can be found in the Upper Guildhall, next to Zara, and is open on weekdays from 10am until 9pm, Saturdays 9am until 9 pm and Sundays 11am until 5pm.
Visitors will also have the chance to enter a prize draw to win a year's worth of beer. (More details in store.)