SEASIDE HOTEL UNVEILS £500,000 TRANSFORMATION
A £500,000 transformation of the Marine Hotel in Tankerton near Whitstable has been completed.
The hotel, which boasts impressive sea views, has undergone a substantial transformation of its bar and lounge area, restaurant, reception and Orangery. 
The Orangery has been expanded towards the car park at the rear of the building, doubling the size of the space available. Reception has also been expanded, taking over some of the area currently used by the restaurant. New lighting, décor and furniture has been introduced throughout, with the aim of creating a more stylish, relaxed environment.
The project was started in January, and the 30-bedroom hotel remained open while the work was carried out.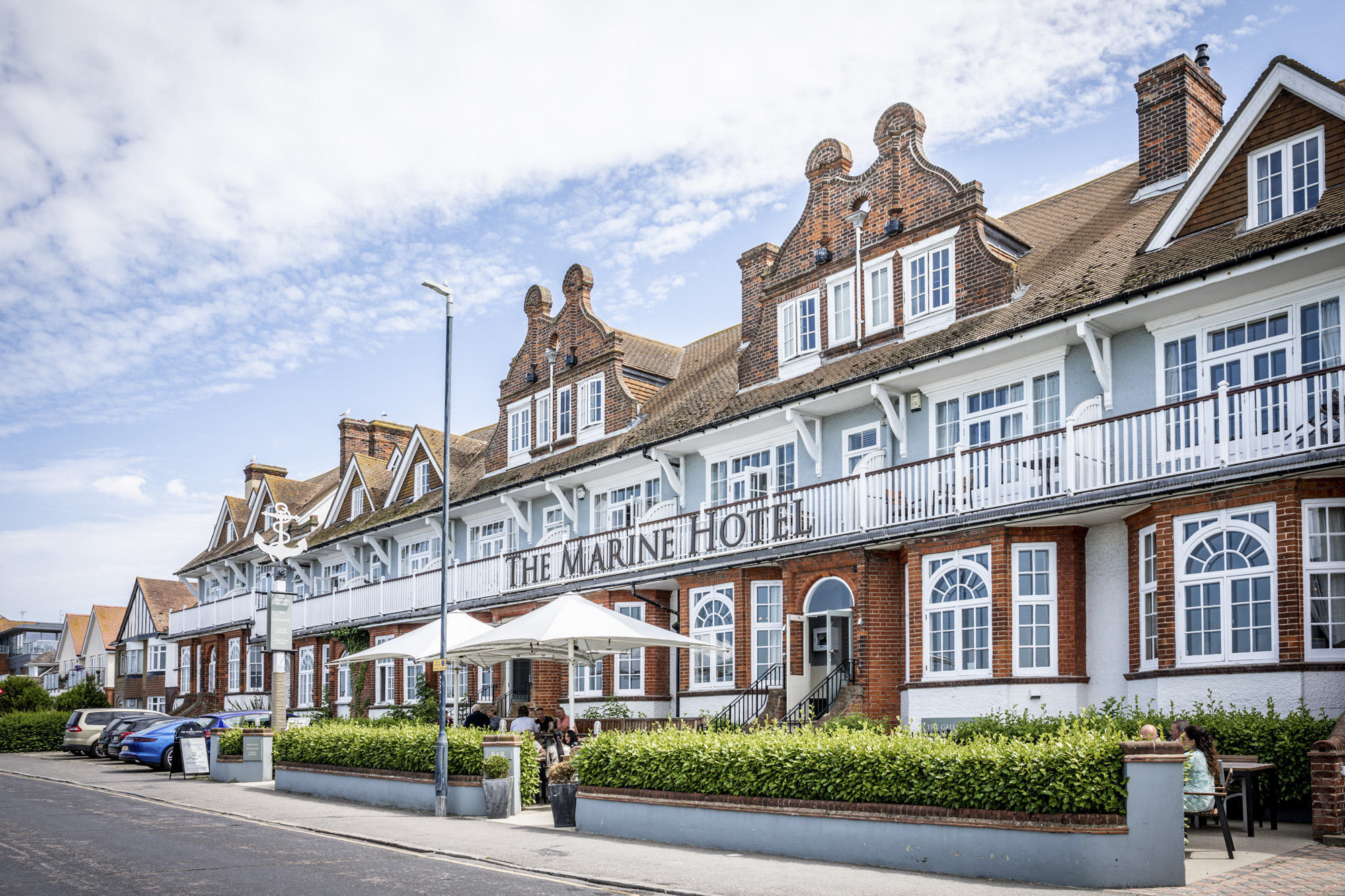 Nigel Bunting, Director of Retail and Tenanted Operations, said:
"We are delighted with the finished results of this project. The site continues to be one of our most popular venues, so the expansion of the Orangery will also provide much needed additional space."
Marine Hotel manager Nick Ings-Kemsley, who was named Manager of the Year at the 2019 Shepherd Neame Pub Awards last month, said:
"The refurbishment has given us more space and the new terrace at the back is a wonderful place to catch the afternoon sun. Stylistically the redesign means that the Marine now reflects modern Whitstable, and I particularly love the way the interior is light, bright and calming.
 
"The reaction from our customers has been really positive. The Orangery in particular has really gone down well."
 
Opening times today
09:00 - 21:00 (bar opens at 11am)
Serving food today
12:00 - 15:00, 18:00 - 21:00