New Village Pub Licensees Carry on Family Tradition
The new licensees of the Plough and Harrow in Bridge are carrying on a long family tradition.
 
Husband and wife team Nick and Kirsty Jarrett, who took over the Shepherd Neame pub on April 4, both have extensive links to the village and its pubs.
Kirsty moved to Bridge when she was a teenager as her parents Brenda and Jim Southgate ran the White Horse and then the Red Lion. Nick grew up in the village and several generations of Jarretts have lived in Bridge, including his paternal grandmother who worked behind the bar of the Plough and Harrow during the Second World War.
Nick, 45, said:
Bridge is very special to us, as I met Kirsty at the White Horse when we were teenagers and we married at St Peter's Church in the village. Kirsty and I had been living in Herne Bay, but my parents still live in Bridge so we come back a lot, and when we saw that the Plough and Harrow had become available, it seemed the perfect opportunity for us to come home.
Before taking on the pub, Kirsty was working as a hairdresser, and Nick as a general manager in the automotive industry. They have three children, 21-year-old Charlotte, 18-year-old Lucy and nine-year-old Max.
Kirsty, 42, said:
We haven't run a pub before, but I was brought up in pubs so I have lots of experience in the trade, and Nick started his working life at The Duck at Pett Bottom. We liked the idea of running a business as a family, and both really enjoyed our time working in pubs. My Mum has been offering lots of advice from her years as a licensee, and Shepherd Neame has been fantastic, providing all the courses we need, from cellar management to health and safety and finance.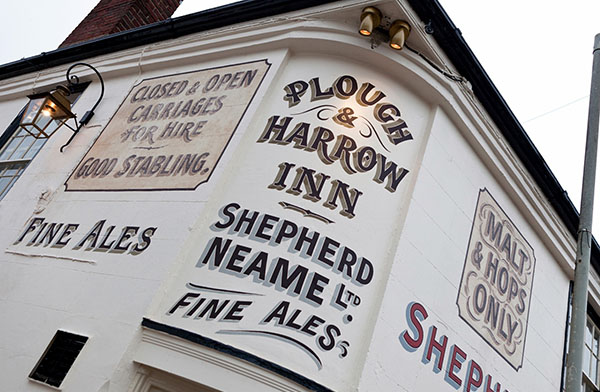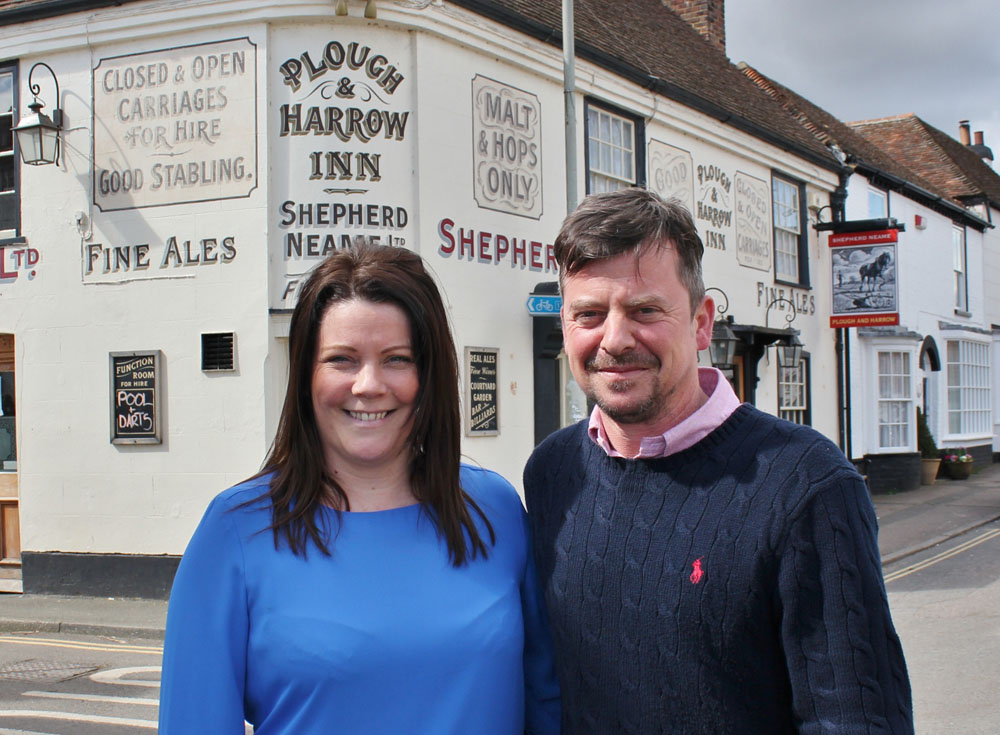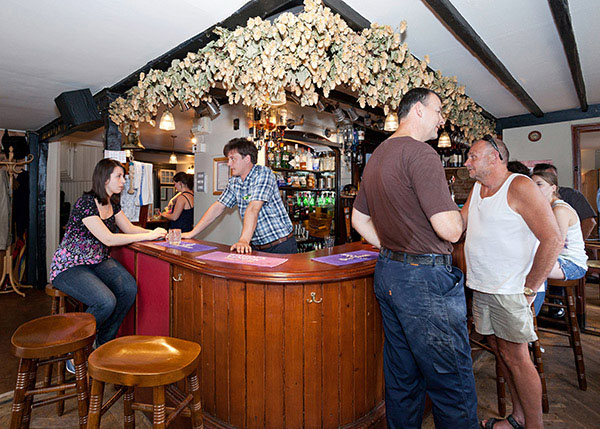 The pub is open from 4pm to 11pm on Monday, 2pm to 11pm on Tuesday, Wednesday and Thursday, and from 12noon to 11pm on Friday, Saturday and Sunday.
It doesn't currently offer food, but the couple hope to introduce a menu of traditional snacks and main meals once they have settled in.
Nick said:
The Plough and Harrow is a beautiful, traditional pub, and we want to put it back at the heart of the community, somewhere for all ages to get together. We have had a fantastic welcome from the village, and are really excited about our new venture.
For more information visit the pub's website or phone 01227 504641.