MICROBREWERY TEAMS UP WITH BRITAIN'S OLDEST BREWER
Posted: 14th December 2018
Award-winning Kent microbrewery Rockin Robin has teamed up with Britain's oldest brewer Shepherd Neame to launch its first pub.
 
The Duke of Edinburgh in Barming near Maidstone, owned by Shepherd Neame, has been taken over by Rockin Robin and renamed Rockin Robin On The Green.
 
Shepherd Neame's director of retail and tenanted operations Nigel Bunting said: "We will be supplying lagers, wines, spirits and minerals, while the majority of cask beer will be supplied by Rockin Robin. It is the first time we have undertaken this type of collaboration, but we are excited to be working with an award-winning local microbrewery on this unique project."
Rockin Robin Brewery was founded in 2011 by brewer Robin Smallbone at his home in Loose. He initially produced just three barrels a week, but due to high demand moved to a 15-barrel microbrewery at a farm in nearby Boughton Monchelsea in 2014. Since then, the brewery has won numerous accolades from industry bodies including SIBA and CAMRA. Its Reliant Robin bitter was also runner-up for Kent Beer of the Year in this year's Taste of Kent Awards.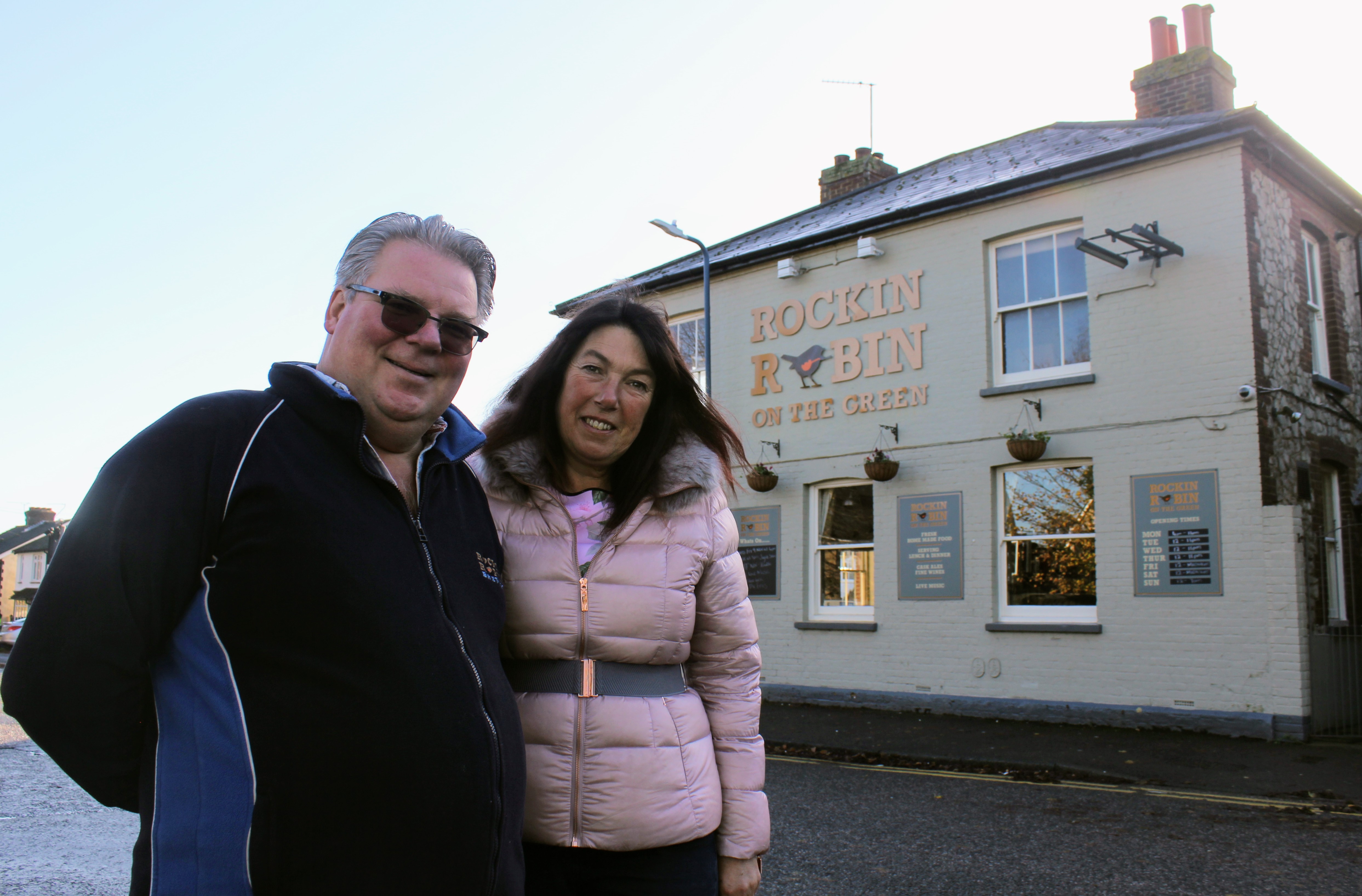 He said: "I grew up near Maidstone and have drunk Shepherd Neame beer all my life, so I am very proud of this partnership with them. When I started brewing, I was inspired by the likes of Shepherd Neame and Harvey's to make traditional beer, rather than off-the-wall 'craft beer', so it is amazing to now be working with them in this way."
He was prompted to approach Shepherd Neame about taking on a pub following the success of the Beer Barn, a small function area which they opened at their brewery two years ago.
 
Michelle Gordon, brewery sales manager and Robin's partner of 11 years, said: "Lots of our drinkers wanted to come down to the farm to try our beer, so we decided to open the Beer Barn. It gave us the confidence to realise we can diversify, as we have so many supportive followers."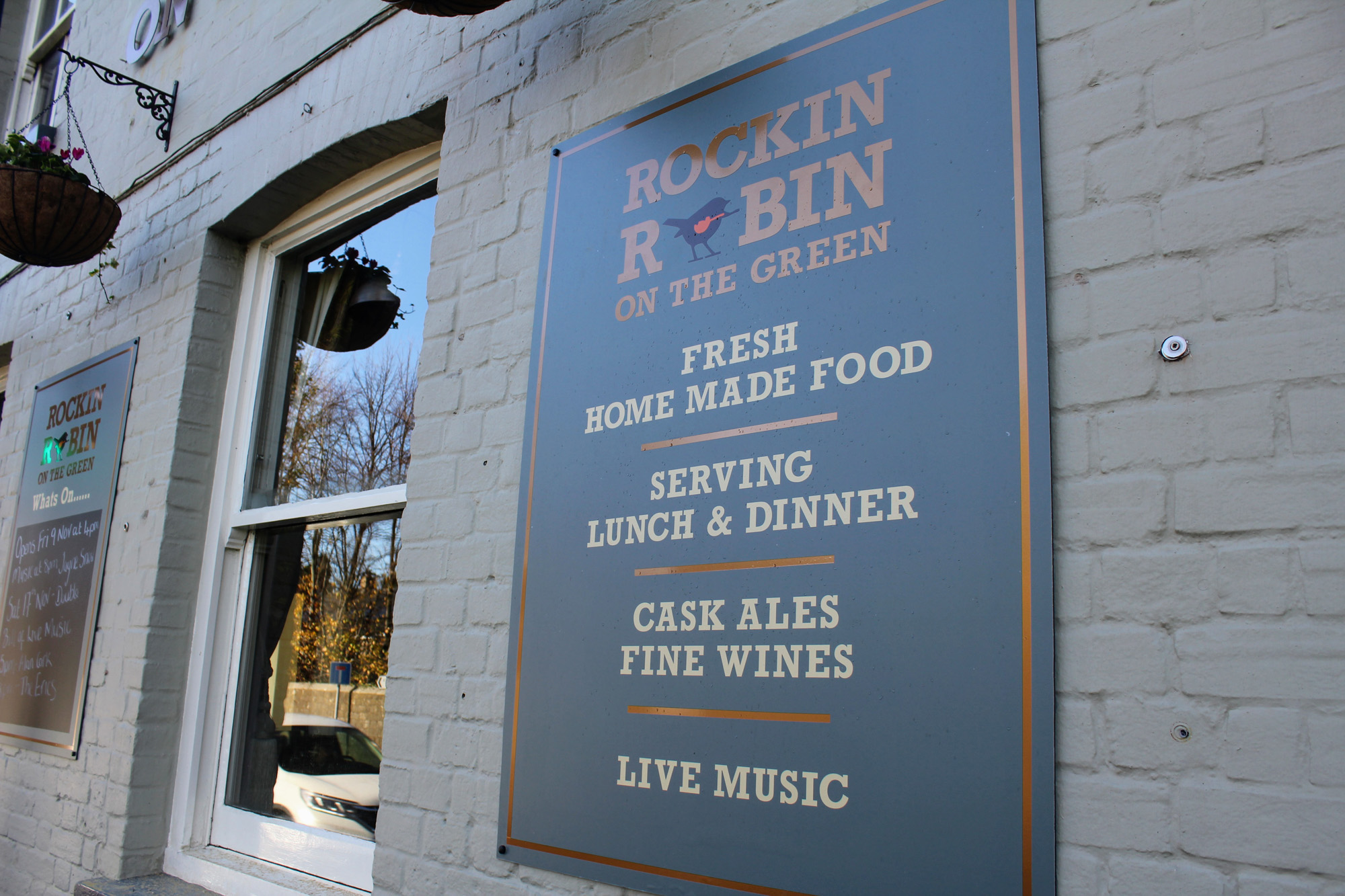 The couple decided to look into local venues which might be suitable for further expansion, and were delighted to discover the Duke of Edinburgh was available.
 
Robin said: "We are both from the area, as Michelle went to Barming Primary and I went to West Borough Primary, and we both attended Astor of Hever School, now St Augustine Academy in Maidstone. Michelle's Mum still lives up the road. We knew the pub, as I have been drinking there since I was 18, so it seemed like the perfect choice."
In addition to installing six Rockin Robin beers on draught, the couple has also introduced a new food menu, served from 12 noon to 4pm and 6pm to 9pm Tuesday to Saturday, and from 12 noon to 5pm on Sunday.
 
Robin said: "I'm a real foodie, and I think that lots of pubs have made their menus too complicated. Another reason for taking on this pub was to offer proper, honest homemade food."
Traditional pub classics and snacks are available during the day, including sandwiches, jacket potatoes, a homemade Rockin Gourmet Burger and Ploughman's. The evening menu is themed, with a freshly made Pie of the Day on Tuesday, Midweek Roast on Wednesday, Steak Night with a vegetarian special on Thursday, Around the World specials on Friday and Saturday, and a traditional roast on Sunday.
 
The pub is also offering free live music from 8pm every Saturday, with additional events planned throughout the year.
 
Robin said: "Taking on this pub isn't just about supporting our brewery by selling beer. I love people and I love socialising, so we will be doing everything we can to ensure that we make Rockin Robin on the Green a fun, friendly pub where people can enjoy great food and drink, feel welcome and have fun."
The pub is open from 4pm to 11pm on Monday, 12 noon to 11pm Tuesday to Thursday, 12 noon to 12 am Friday and Saturday, and 12 noon to 9pm on Sunday.
 
For more information visit the pub's website or call 01622 727122.