ICONIC WHITSTABLE PUB REOPENS AFTER MAJOR REFURBISHMENT
An iconic Whitstable pub has officially reopened after a major refurbishment.
 
The Royal Naval Reserve in Whitstable High Street has been trading since at least 1760 and is Grade II Listed.
 
It was closed during the two-month refurbishment project undertaken by Shepherd Neame, which was specifically tailored to ensure the work was sympathetic to the building's age and history.
 
The main bar area has been upgraded and a separate mezzanine style restaurant area created. A brand new catering standard kitchen has also been installed and food will play a major part in what the pub offers.
 
In addition to this interior makeover, the exterior has been refurbished and a new pub sign unveiled, while to the rear of the pub a landscaped courtyard garden has been laid out.
 
In addition to the pub's new look, there are new licensees at the helm. Andrew and Natalie Hennessy already run another Shepherd Neame pub in Whitstable, the East Kent, which they have revitalised since taking over in July last year, and the Royal Naval Reserve looks set to follow suit.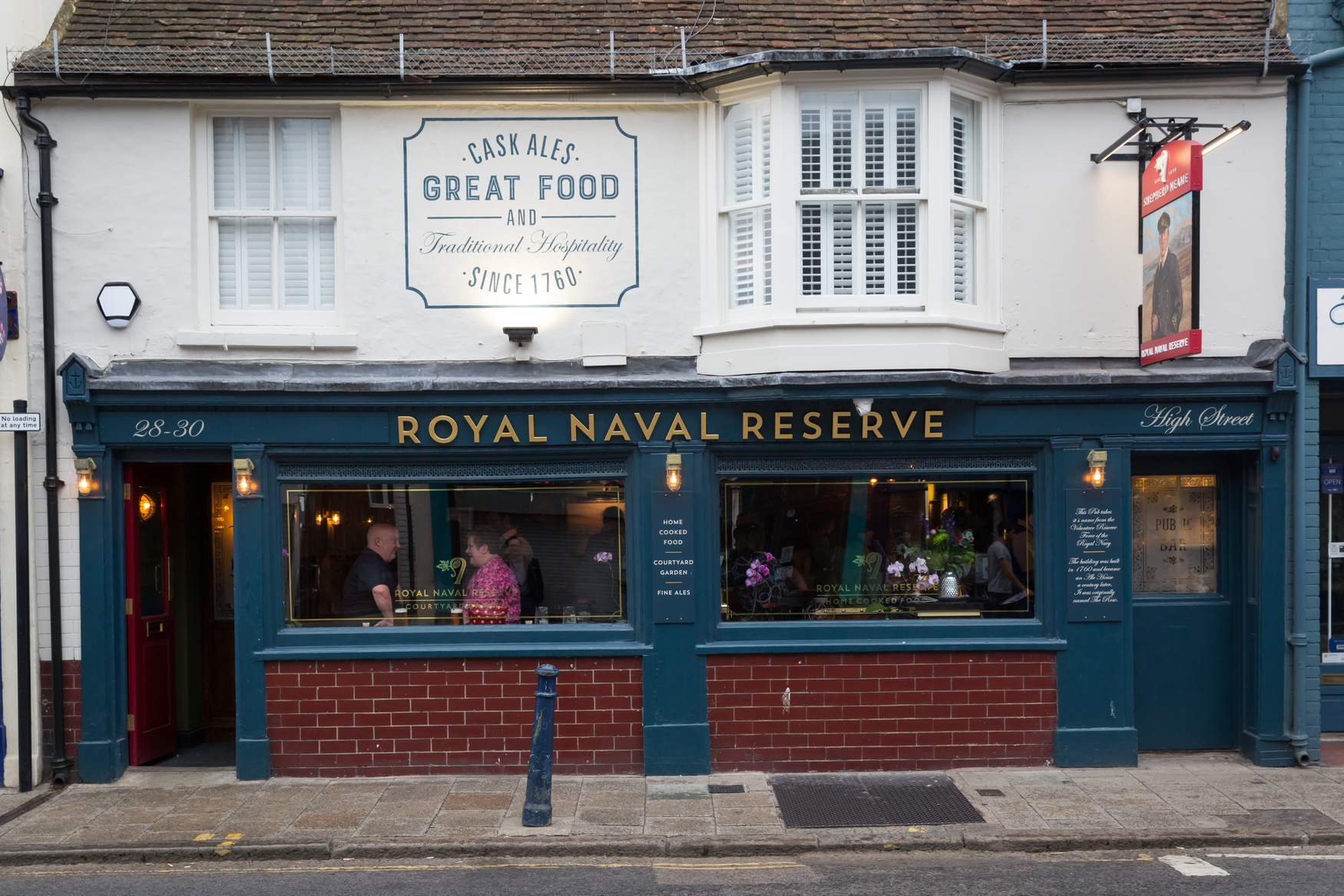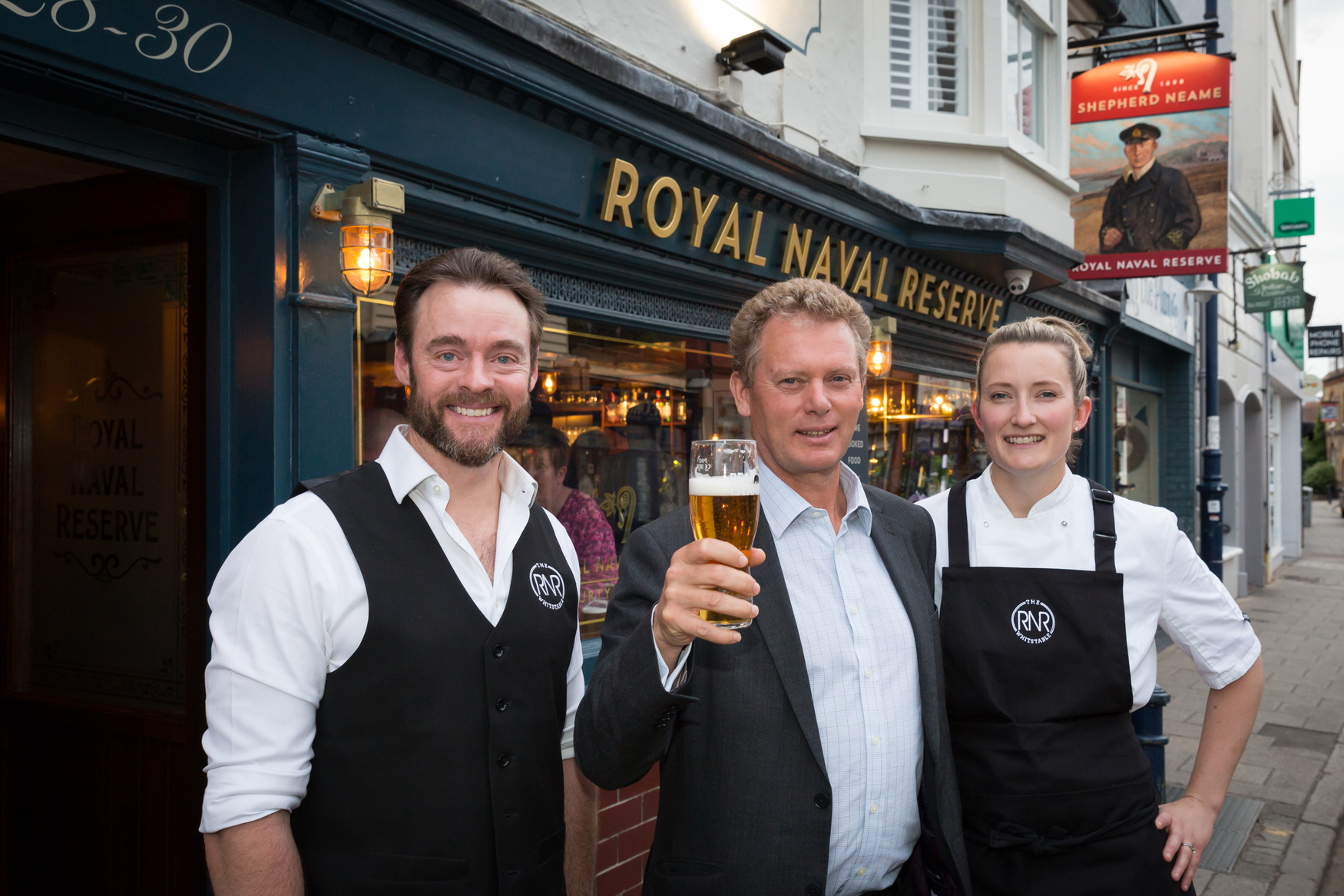 Natalie's father John was on hand to pour the first ceremonial pint at the launch celebration on Tuesday (June 18), and was presented with a silver ale tankard by Shepherd Neame Chief Executive Jonathan Neame to mark the occasion.
 
To mark the occasion, Jonathan Neame also presented a cheque for £1,000 to Whitsparkle, an organization raising funds to support Christmas lights in Whitstable.
 
He said:
"When we announced the refurbishment of this famous old pub some fears were expressed, but the finished article should allay any of those fears. The complexities of the refurbishment were substantial and not many companies would have taken on such a project, but at Shepherd Neame we pride ourselves on respecting history and heritage, and with the Royal Naval we have certainly done that.

I feel sure that the pub will remain at the centre of Whitstable life. Key to any pub's success is serving its community and adapting to its quirks."
Opening times today
11:00 - 23:00
Serving food today
12:00 - 15:00, 18:00 - 21:00