Brewery Archivist and Historian Wins Beer Writing Award
Posted: 9th December 2014
Shepherd Neame's archivist and historian John Owen has been honoured for his success in confirming an oft-debated topic in British brewing history: who is Britain's oldest brewer?
John's book The Emergence Of Shepherd Neame From The Earliest Days of Brewing in Faversham, Kent: 1100-1732, was published earlier this year, and shows that brewing has taken place continuously on the current site since at least 1573; 125 years earlier than believed and cementing Shepherd Neame's title as Britain's oldest brewer.
In recognition of his achievement, John received the Silver Award in the category for Best Beer Writer – Regional Media at this year's British Guild of Beer Writers award ceremony in London.
A native of Faversham, John read history at the University of Kent at Canterbury and is a Fellow of the Society of Antiquaries. His long career in the City, as a Lloyd's and International Company Reinsurance Underwriter, allowed time for local history research and collecting.
He lives in Throwley and Islington, and co-founded the Faversham Historians in 1988, which he now chairs. His other published works include The History of Throwley Church, The Manor and Manorial Records of Davington, and numerous articles on the history of local houses and families. He also catalogued the remaining archive of Thomas Willement at Davington Priory.
John said:
I am delighted to have been honoured for my work with this award. I have greatly enjoyed my time researching and writing the books about the brewery, and it is wonderful to have my efforts recognised in this way.
The book is part of John's trilogy unravelling the development of Shepherd Neame, which starts in 1100 with The Shepherds & Shepherd Neame Brewery, and ends in 1913 with Percy Beale Neame and the Shepherd Neame Brewery, which has just been published. The titles are all available priced £14.95 from the Shepherd Neame Visitor Centre shop and at good bookshops in the Faversham area.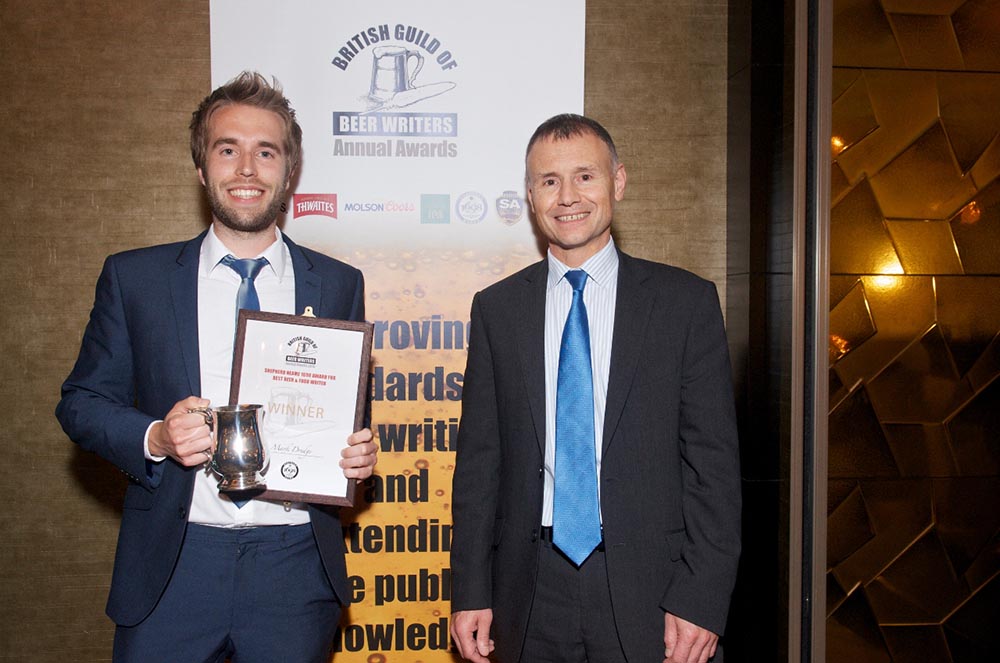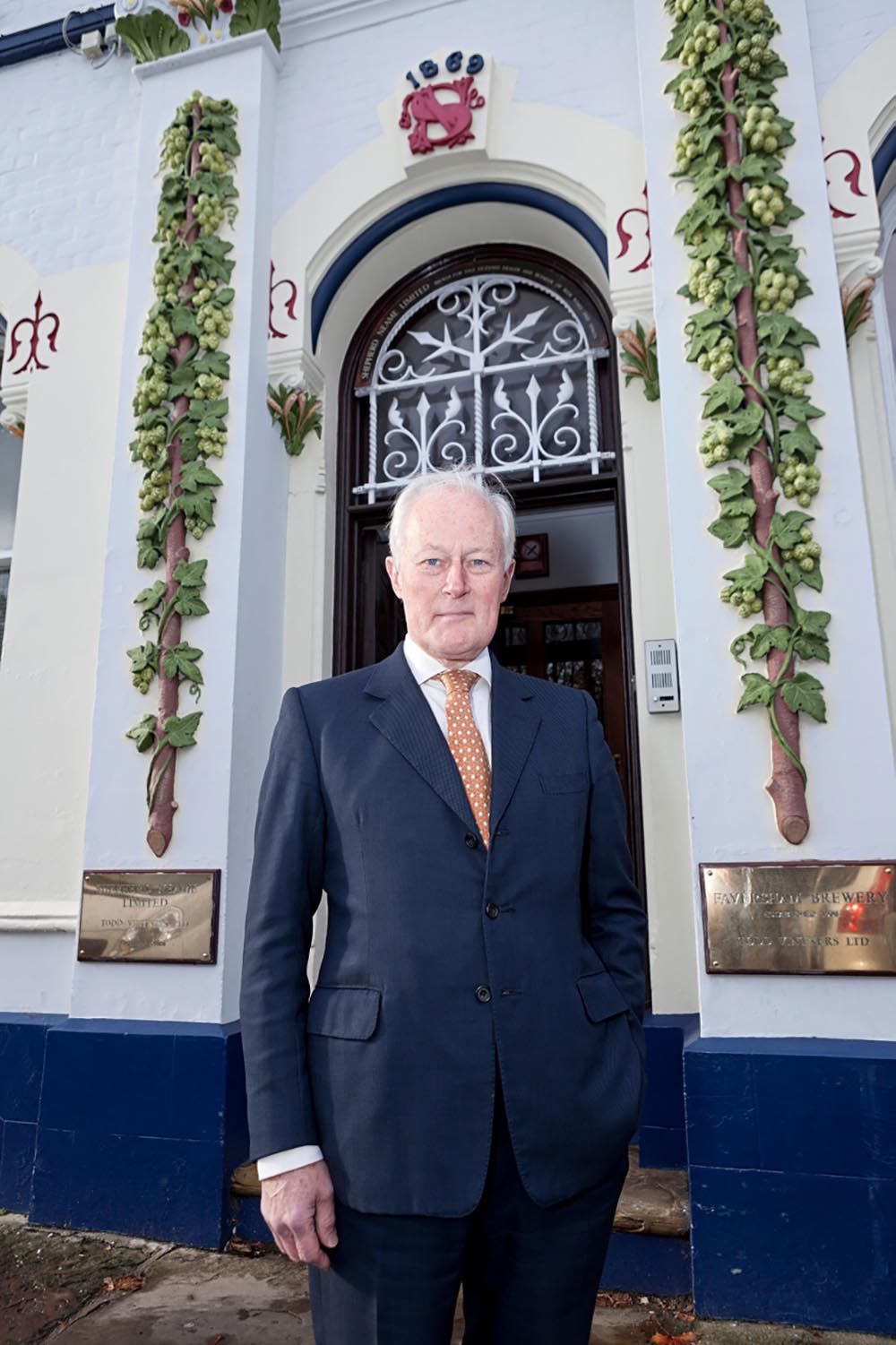 Shepherd Neame sponsored the 1698 Award for Best Beer & Food Writer at this year's British Guild of Beer Writers ceremony. The top honour was won by Kent's own Mark Dredge, who was born in Medway, and is an acclaimed freelance beer, food and travel writer. His books include Beer and Food and Craft Beer World.
The Silver award was taken by Jane Peyton, Britain's beer sommelier of the year, and principal of the School of Booze, which offers tutored tastings for corporate and private groups. Her books include Beer O'Clock and School of Booze.
Shepherd Neame's head brewer Richard Frost presented Mark and Jane with their prizes. He said:
We are delighted to recognise Mark and Jane's exemplary work during the past year with these well-deserved awards.