ACCLAIMED GASTROPUB LAUNCHES NEW PIZZA VENTURE
A world pizza champion has been delighting customers with authentic handmade Neapolitan-style pizzas at acclaimed Wye gastropub The Kings Head.
 
Licensees, Mark Lightford and Scott Richardson have just transformed an empty outbuilding in their pub courtyard into the KingShed micro pizzeria.
 
It features a bespoke Italian oven that the team is using to create a selection of 8 and 12 inch pizzas which can be enjoyed in the KingShed's intimate bar area, al fresco on seating in the courtyard, or ordered to take away.
 
Every pizza is made fresh to order, and while Italian ingredients such as Pepperoni are imported to ensure an authentic flavour, all other ingredients and toppings are sourced locally where possible. The Vegan pizza, for example, features a selection of vegetables sourced from Willow Farm in nearby Brook, while Wye Community Farm provides the meat for a pizza topped with shredded spiced lamb, sumac yogurt and pickled carrot.
 
A selection of nibbles such as olives, breadsticks and dip, and garlic, rosemary and mozzarella pizza bread are also available, along with a selection of takeaway alcoholic and soft drinks.
Scott said: 
"Customers had told us that they wished there were more places to get takeaway food in Wye, and when we suggested selling pizza it was really well received. Mark and I did lots of research, including taking our team to look at a range of pizza outlets in London for inspiration, and came up with the idea of using the outbuilding to create the KingShed."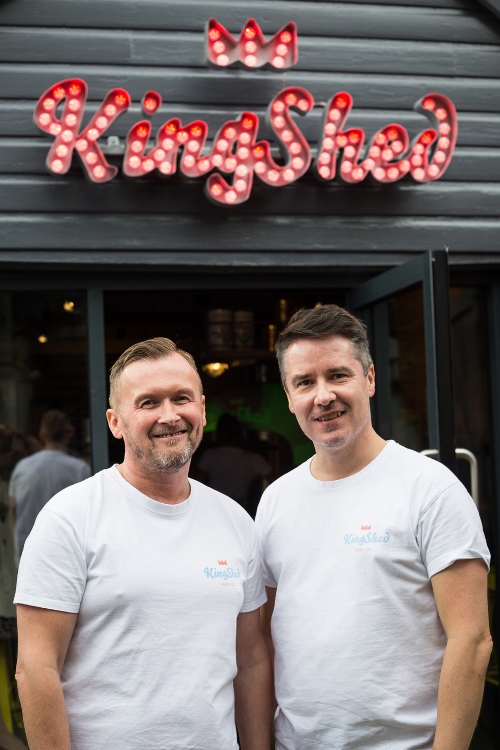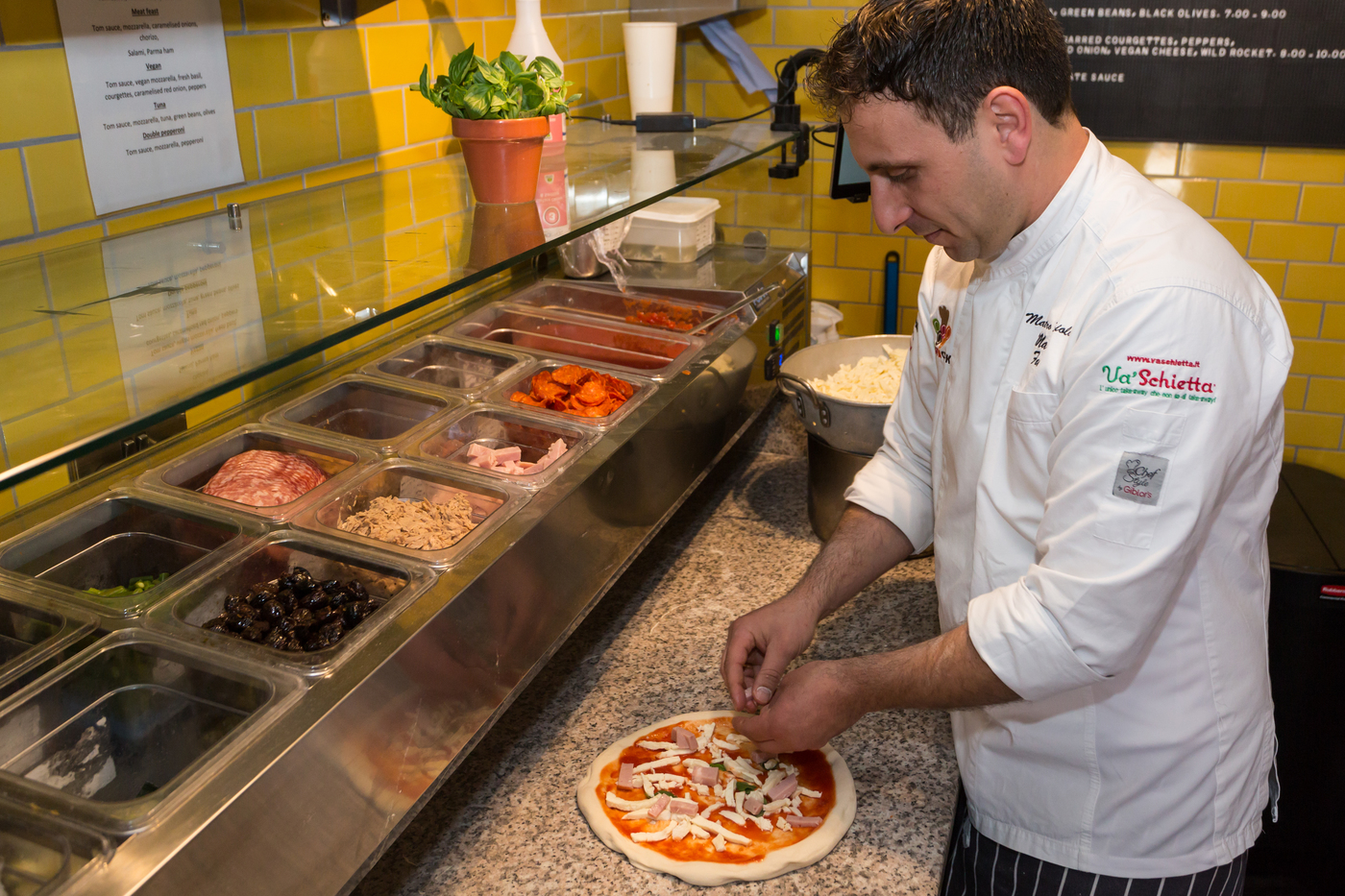 The KingShed has a bold, contemporary feel, with quirky touches such as a colour changing sign, rainbow logo projected on to the pizza oven, and selection of 70s and 80s vinyl available for customers to request on the KingShed record player.
 
Training has been provided by Marco Fuso, renowned pizza expert and World Pizza Champion 2017/18. The Italian chef spent four days schooling the entire Kings Head team in the art of dough making, pizza throwing and baking, and will be returning every three months for the next year to offer refresher sessions. He said:
"The KingShed is an amazing concept and I am thrilled to be able to share my experience and knowledge with Mark, Scott and the team to ensure that they offer the perfect pizza."
Scott added:
"We met Marco when we visited the European Pizza and Pasta Show in London, and were really impressed, so we decided to bring him in to help launch our new venture and make sure we got the offer exactly right. We are basing KingShed Pizza on the same principles that have helped to make the Kings Head a success – focusing on a local, fresh, authentic offer with great service."
Scott and Mark have run the Shepherd Neame-owned pub since 2012, gaining a number of accolades in recent years including 25th place on the Estrella Damm Top 50 Gastropubs list, Pub of the Year in the 2017 Kent Life Food and Drink Awards and runner up Best Sunday Lunch in the Observer FoodMonthly Awards 2017.
 
The KingShed is open from 4pm to 10pm Wednesday to Friday, 12 noon to 10pm on Saturday, and 5pm to 10pm on Sunday.
 
For more information call 01233 427979 or visit ​​​​​​the website
​