'TEAM EXTREME' COMPLETE DOUBLE MARATHON FOR CHARITY
The gruelling Heineken Race to the Tower challenge was completed by plucky members of Shepherd Neame's 'Team Extreme' last month.
 
Chief executive Jonathan Neame was among the fundraising group that walked and ran 52.4 miles – equivalent to two marathons – from Whiteshill in Gloucestershire to Broadway Tower in Worcestershire.
 
The challenge is particularly demanding as Broadway Tower is the Cotswold's highest castle, and the route involved more than 2,500m of ascent.
 
Other members of Team Extreme, which has been running for nine years and sees Shepherd Neame staff tackle tough endurance challenges for charity, included Head of Property Services Martin Godden, Export Controller Olly Scott, Business Development Manager Dougie Dick, National Account Manager Lee Whitehead, Commercial Estate Manager John Barnes and Development Surveyor Nick Farrant.
 
More than 500 competitors took part, and Olly and John finished the route in less than 11 hours 30 minutes, placing them both in the top 70.  Jonathan, Martin and Lee all finished under 17 hours, while Dougie finished in just over 19 hours.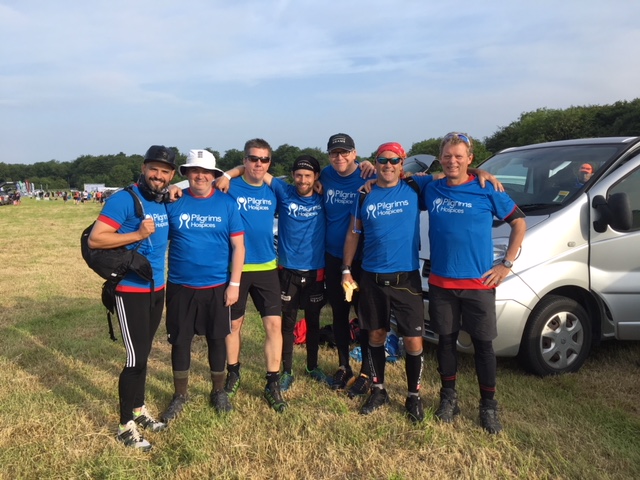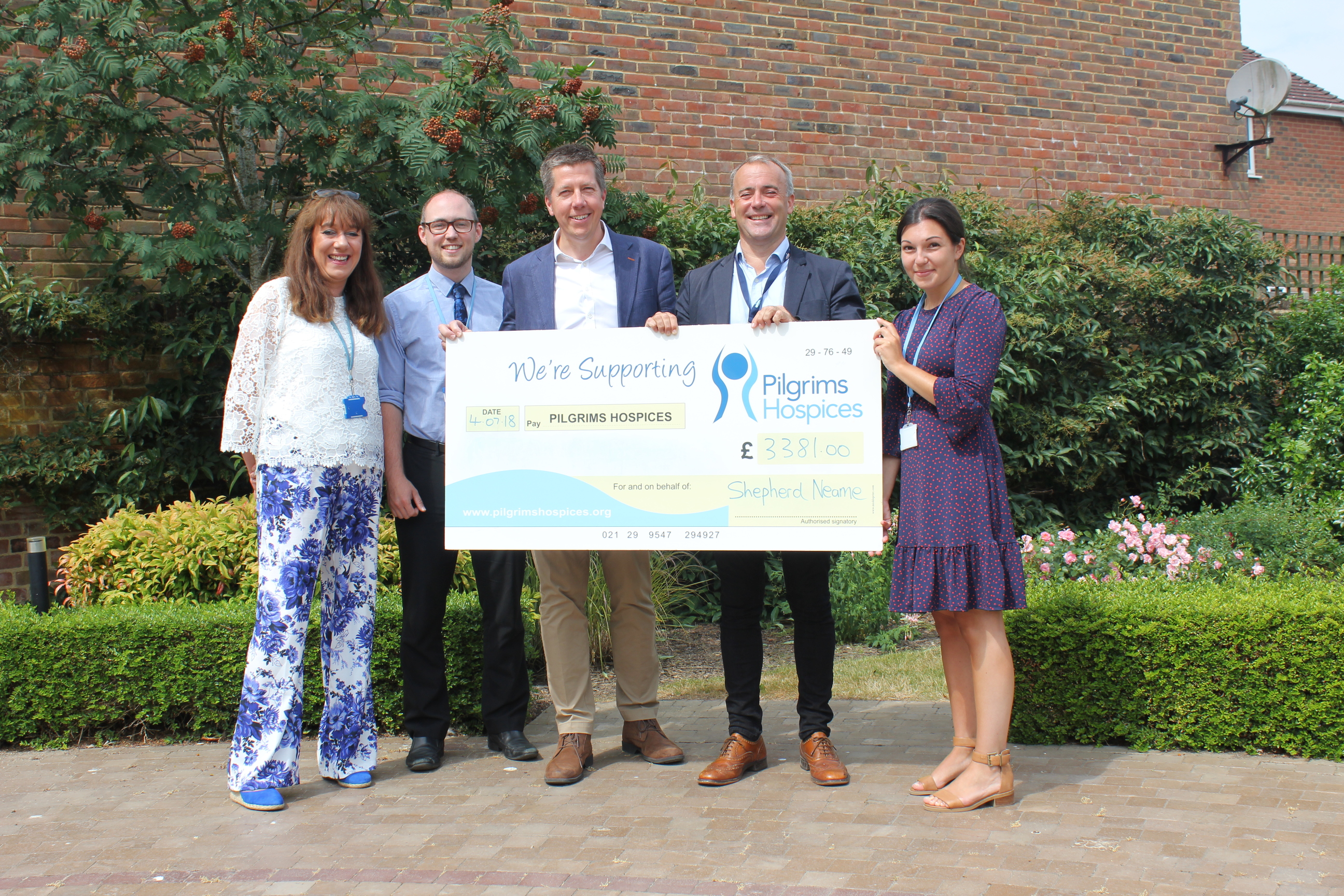 They raised almost £4,000, and Martin and Olly presented a cheque for £3,381 to Pilgrims Hospices on Wednesday, July 4. The remainder of the money went to Prostate Cancer UK.
 
Martin said: "It is the second year that we have completed the Race to the Tower, and although it is physically tough, it is a fantastic experience. It is a great team-building activity, from the training beforehand to the actual event, and we have been delighted by the amount of money we raised for two fantastic causes."
 
Olly added: "During the past nine years Team Extreme has raised over £50,000 for charity, and we would like to thank everyone who has supported us. We are now starting to plan a very special challenge to mark our 10th anniversary next year, so watch this space!"
 
Pilgrims Hospices Community Fundraising Manager Leila Ilkhan said: "Pilgrims would like to thank Shepherd Neame's Team Extreme for their generous donation. The money raised will help us to provide care for patients and their families who need our help the most. Each year we care for around 2,500 people across East Kent, and this challenge will make a huge difference to the care of so many."