SHEPHERD NEAME ACQUIRES CENTRAL LONDON PUB
Shepherd Neame, Britain's oldest brewer, is delighted to announce the acquisition of another central London pub.
The Compton Cross, on the corner of Old Compton Street and Charing Cross Road, is one of Soho's best known pubs. It is recorded trading here as early as 1731, making it one of the area's oldest, and is Grade II listed.
The pub will close briefly and re-open on Monday (April 15). A refurbishment is planned to take place in July.
Nigel Bunting, Shepherd Neame's director of pub operations said: "We're delighted to add this famous old pub to our growing London portfolio.
"It confirms our continued investment in interesting and unique locations, and represents another landmark pub for us in the capital. It also highlights our commitment to offering a great experience for our customers."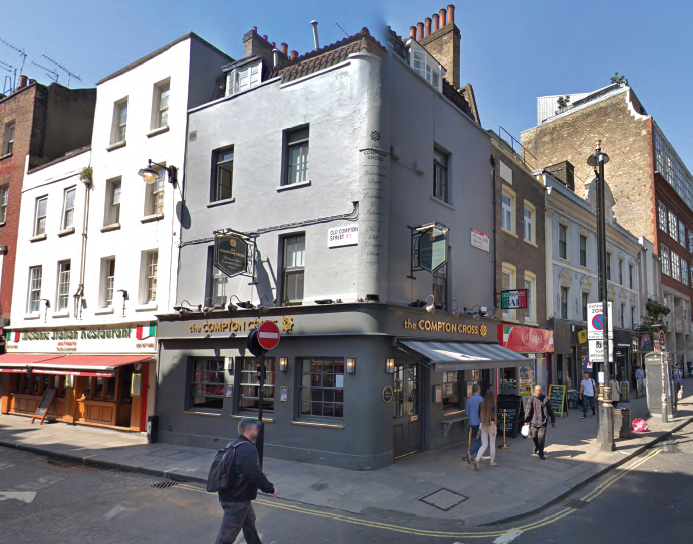 Also reopening this month is the Cheshire Cheese, Little Essex Street, which was acquired in September last year, and has just undergone a major refurbishment.
Last year Shepherd Neame also added the Samuel Pepys and the Savoy Tap to its London pub estate. It now has 323 pubs across London and the south east, 37 of which are in central London.