Tasty Honour for Shepherd Neame Chef
Shepherd Neame's tenanted food development chef Carol Haime triumphed at this year's British Barbecue Battle.
 
Carol, who has worked for the Faversham-based brewery for two years, won the Pubs and Bars category in the competition, held at Blenheim Palace near Oxford on Wednesday, June 18.
 
She cooked a starter of barbecued hot smoked salmon with parsley and chive flatbreads and beetroot and lemon mayonnaise, accompanied by Whitstable Bay Pale Ale from the Faversham Steam Brewery.
 
It was followed by a main course of barbecued roast beef sharing roast with honey and mustard root vegetable skewers, barbecue cooked Yorkshire pudding wraps and horseradish crème fraiche, accompanied by Shepherd Neame's Classic Collection India Pale Ale.
 
Dessert was barbecued bread and butter pudding and caramelised apple skewers, with an apple, sultana and ginger sauce, accompanied by the brewery's award-winning bottle conditioned ale 1698.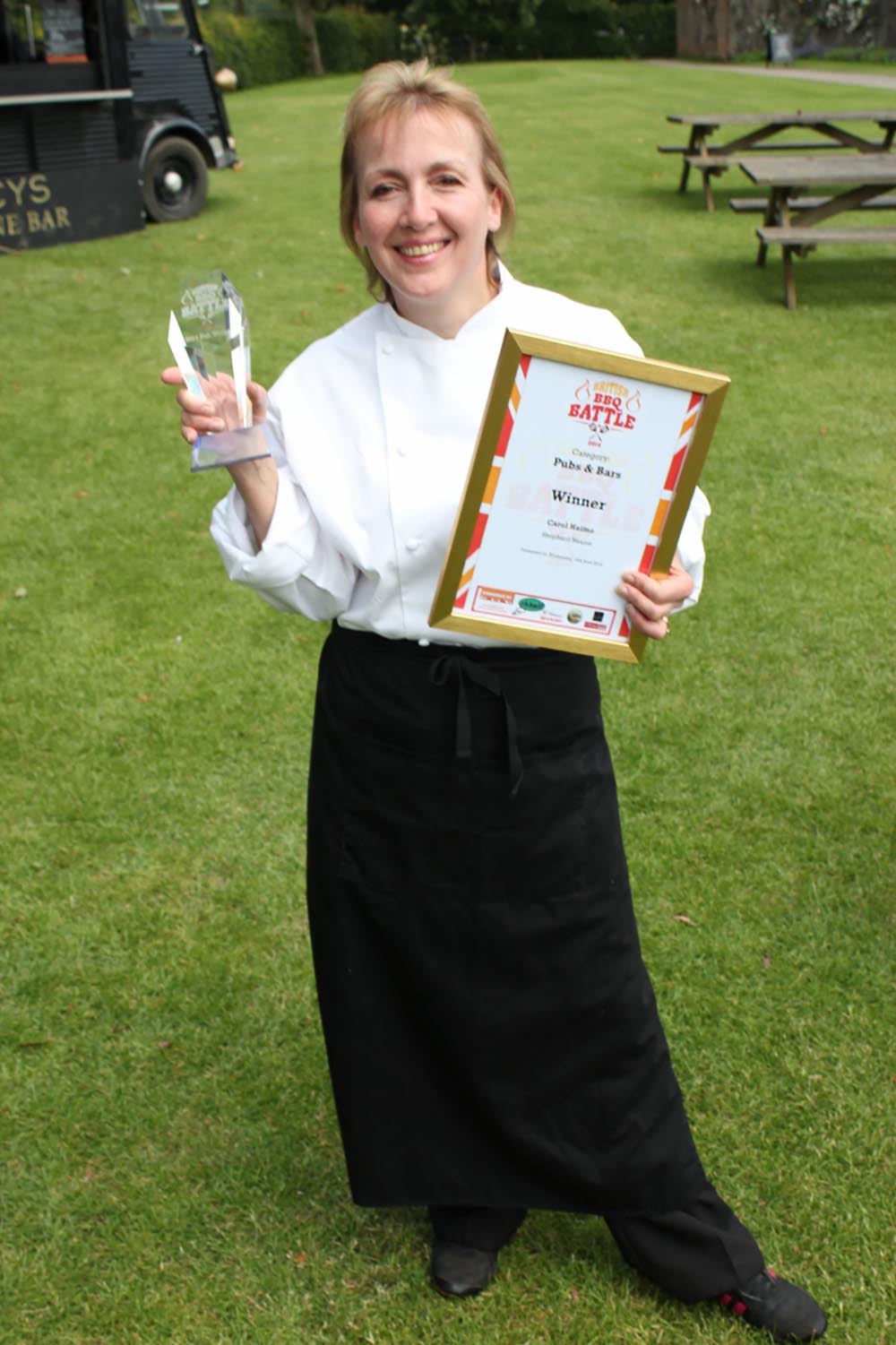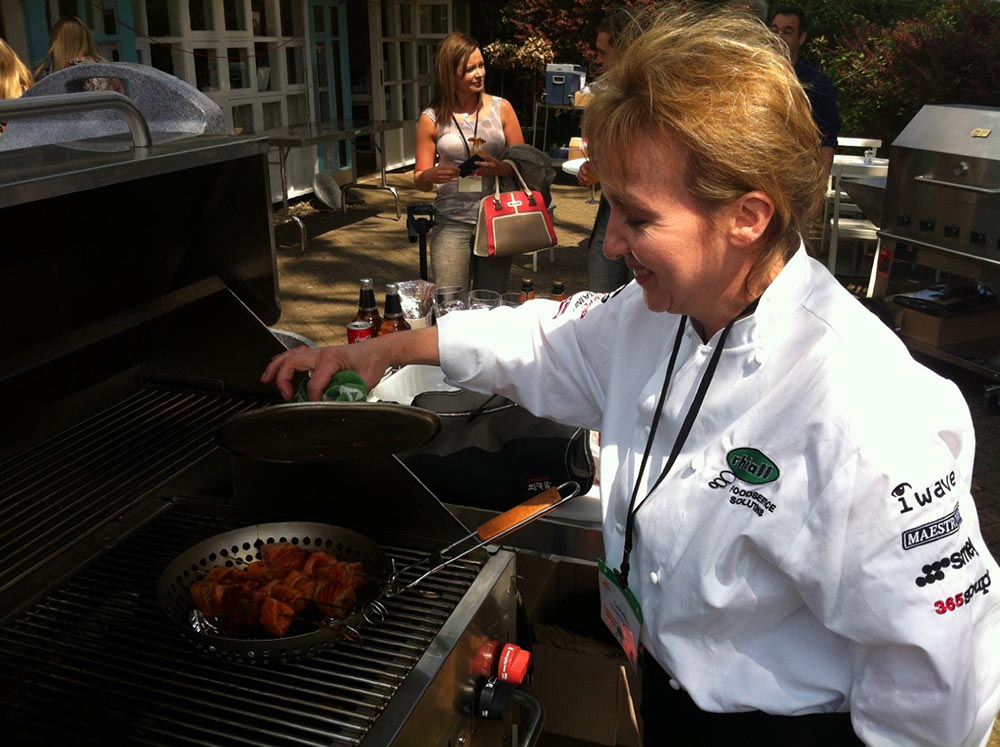 Carol said:
It is called the British Barbecue Battle, and the most popular British dish is a Sunday roast, so I decided to make that my theme. My meal was something you might have at a restaurant for Sunday lunch, just cooked on a barbecue. Barbecues make for a relaxed dining experience, which gave me the idea to make my main course a sharing roast, with everyone able to just help themselves.
Carol has run her own pub in Surrey for the past 19 years, and drew on her own experience of holding regular barbecues for customers when taking part in the competition.
 
She said:
We are always quite adventurous with our barbecues at the pub. They tend to be themed, such as Hawaiian, Malaysian, or Caribbean, as it means that customers know the food is going to a bit more exciting than just burgers or sausages, and it gives people an excuse to dress up which makes it really fun! I have found that there is nothing you can cook on a range that you can't cook on a barbecue, and I wanted to demonstrate that with my menu for this competition.
As winner of her category, Carol took home a Sharp LED TV, a Simply Stainless Professional Chef's table and exclusive British BBQ Battle chef's whites.
 
She said:
I had a fantastic day, and met some really lovely, friendly people. It was quite a rush as we only had an hour to cook, but everything came together in the end, and I am so proud to have won my category.