GO GREEN WITH SHEPS AT THIS YEAR'S HOP FESTIVAL
Shepherd Neame, Britain's oldest brewer, is once again the official partner of this year's Faversham Hop Festival, taking place on Saturday and Sunday (August 31 and September 1). This year the festival will be celebrating its 30th anniversary.
Festival goers will be able to sample the brewery's new green hop ale Oast Dodger, part of Shepherd Neame's Cask Club initiative.
And following last year's successful trial, Shepherd Neame will once again go green by championing the use of re-usable plastic pint glasses to help reduce single-use plastic.
GREEN HOP ALE
Oast Dodger (4.5% ABV) has been brewed with freshly picked green hops harvested just a few miles from the Faversham Brewery. Head brewer Mike Unsworth and senior brewer Stewart Tricker headed to Parsonage Farm, Boughton under Blean last week to select and help pick the first hops of the year. 
Beer is usually brewed with dried hops, but Oast Dodger is made using fresh green hops which go from farm to brew house in a matter of hours, giving the beer a delicious aroma and earthy kick.
The hop used for Oast Dodger was Early Bird, an early flowering member of the East Kent Goldings family. East Kent Goldings are the only English hop to enjoy Protected Designation of Origin, which means they can only be grown in a small area of Kent.
Mike Unsworth said: "We are blessed here at Shepherd Neame to have so many wonderful hops growing right on our doorstep. We are in the heart of England's hop county and in the case of Oast Dodger, beer doesn't come any fresher than this. The end result is a wonderfully fragrant golden ale that boasts a truly unique flavor. I'm sure it will go down a storm at Hop Festival."
Shepherd Neame has been supporting local hop growers for more than 300 years and continue to be guardians of the National Hop Collection at Queens Court Farm on land donated by the brewery.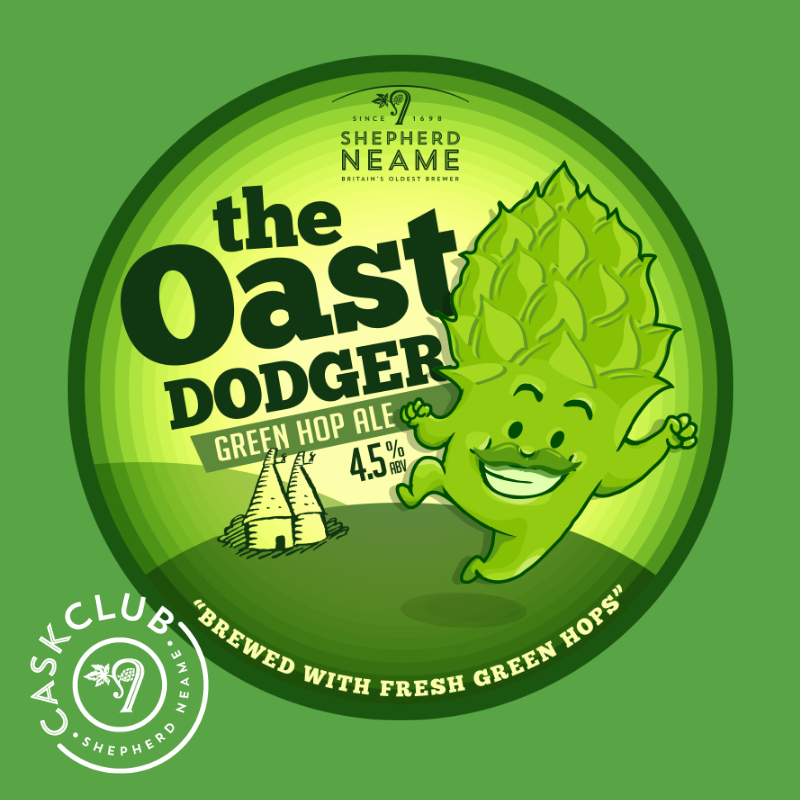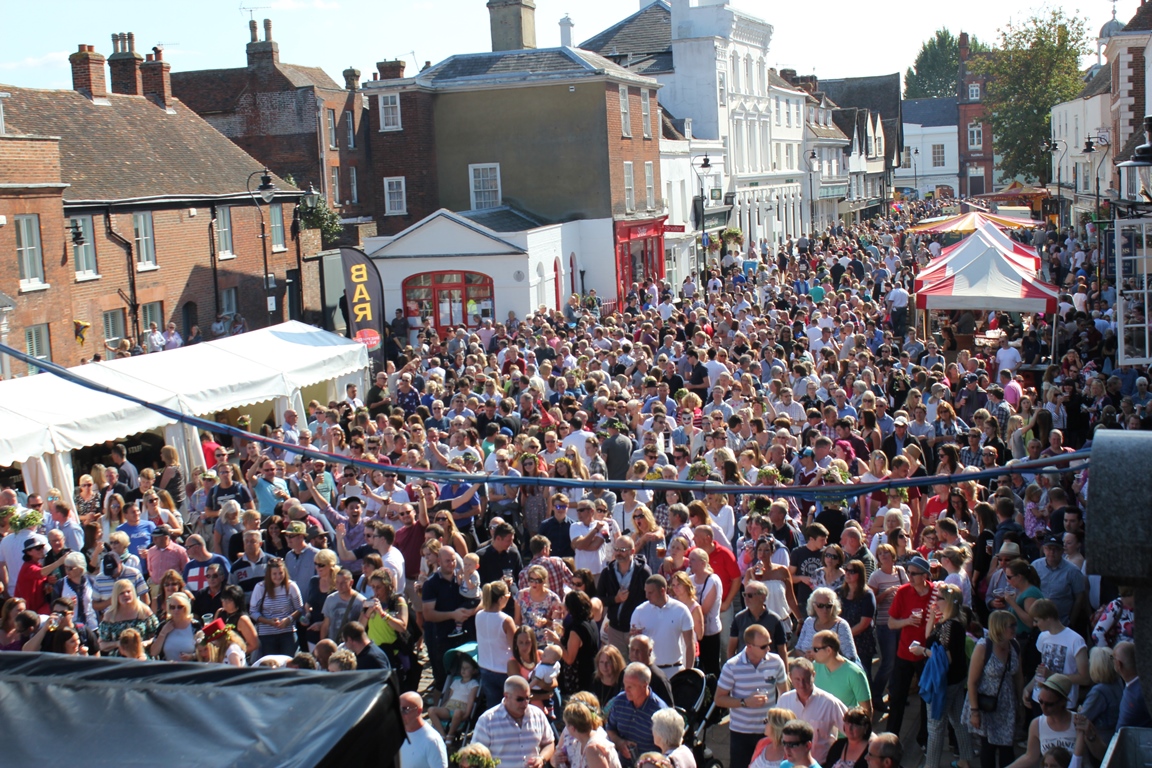 LIVE AND LOCAL
Live music will once again play an integral part of this year's Hop Festival and the Shepherd Neame Brewery Stage in Court Street will feature a varied and diverse range of acts over both days.
Popular local rock and pop showband Loose Change will be appearing on Saturday, when Creek will headline, while Sunday's line-up features Whitstable pub rockers Squeeze Gut Alley before Collateral UK top the bill.
Live acts will also be appearing on the Master Brew Stage, located in Preston Street just yards from the railway station, and the Spitfire Entertainment Area in the Market Place close to the Guildhall.
Many of the town's pubs will also be hosting music, including The Anchor in Abbey Street, The Limes in Preston Street, The Market Inn in East Street, the Railway Hotel in Preston Street and The Sun Inn in West Street. A new map of Faversham showing the stages and pub locations is included in this year's Hop Festival programme. 
The final live act of this year's festival will be six-piece party band GrooveZoo, who will be performing in the Old Brewery Store, Shepherd Neame's events venue, between 7-9pm on Sunday.  Entrance is free, although once the venue capacity has been reached there will be no further admission. 
See the brewery stage lineup and more at https://www.shepherdneame.co.uk/faversham-hop-festival
There is also more info on the Hop Festival official page, and all the live music listing at Playing in Faversham. 
SAMPLE SOME OF SHEPS' FINEST BREWS
Throughout the weekend Shepherd Neame's friendly team will be manning the Brewery Bar, located next to the Brewery Stage. Beers and cider on sale will include:
Oast Dodger Green Hop Ale (4.5% ABV)
Late Red (4.5% ABV)
Whitstable Bay Pale Ale (3.9%)
Master Brew (3.7% ABV)
Bear Island Triple Hopped Lager (4.6% ABV)
Spitfire Lager (4% ABV)
Orchard View Apple Cider (4.5% ABV)
A wide range of Shepherd Neame beer and cider will also be available throughout both days at the Visitor Centre bar in Court Street and in the Old Brewery Store at the rear of the Faversham Brewery in Mill Place. 
All beer sold at the Brewery Bar, Visitor Centre bar and Old Brewery Store will be served in souvenir re-usable plastic cups. There is a small initial charge for these glasses, but they can be used throughout the Hop Festival weekend. 
Free single-use, double thickness plastic glasses will also be available at all Shepherd Neame's festival bars and managed houses. These are made from 50% recycled material and can be included in normal recycling waste.
Shepherd Neame's Visitor Centre shop will also be open throughout the festival. In addition to selling a wide range of bottled beers and ciders and branded merchandise, it has just unveiled a new range of five litre mini kegs, available in Spitfire Amber Ale, Whitstable Bay Pale Ale and Bear Island Triple Hopped Lager.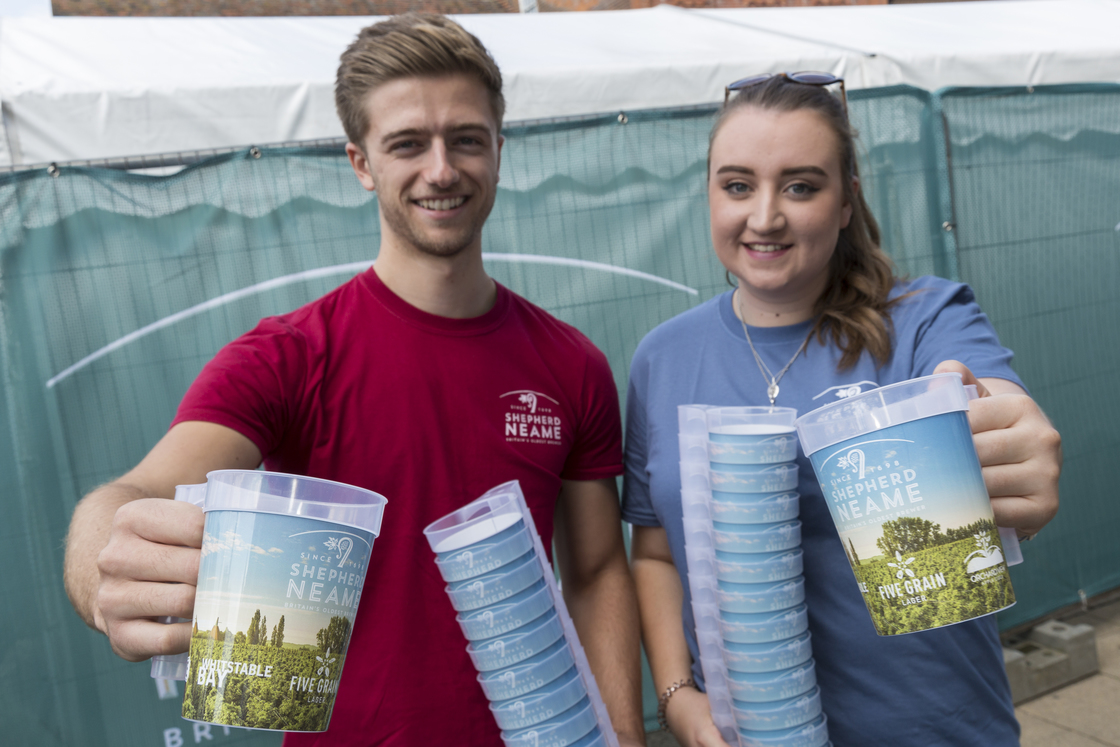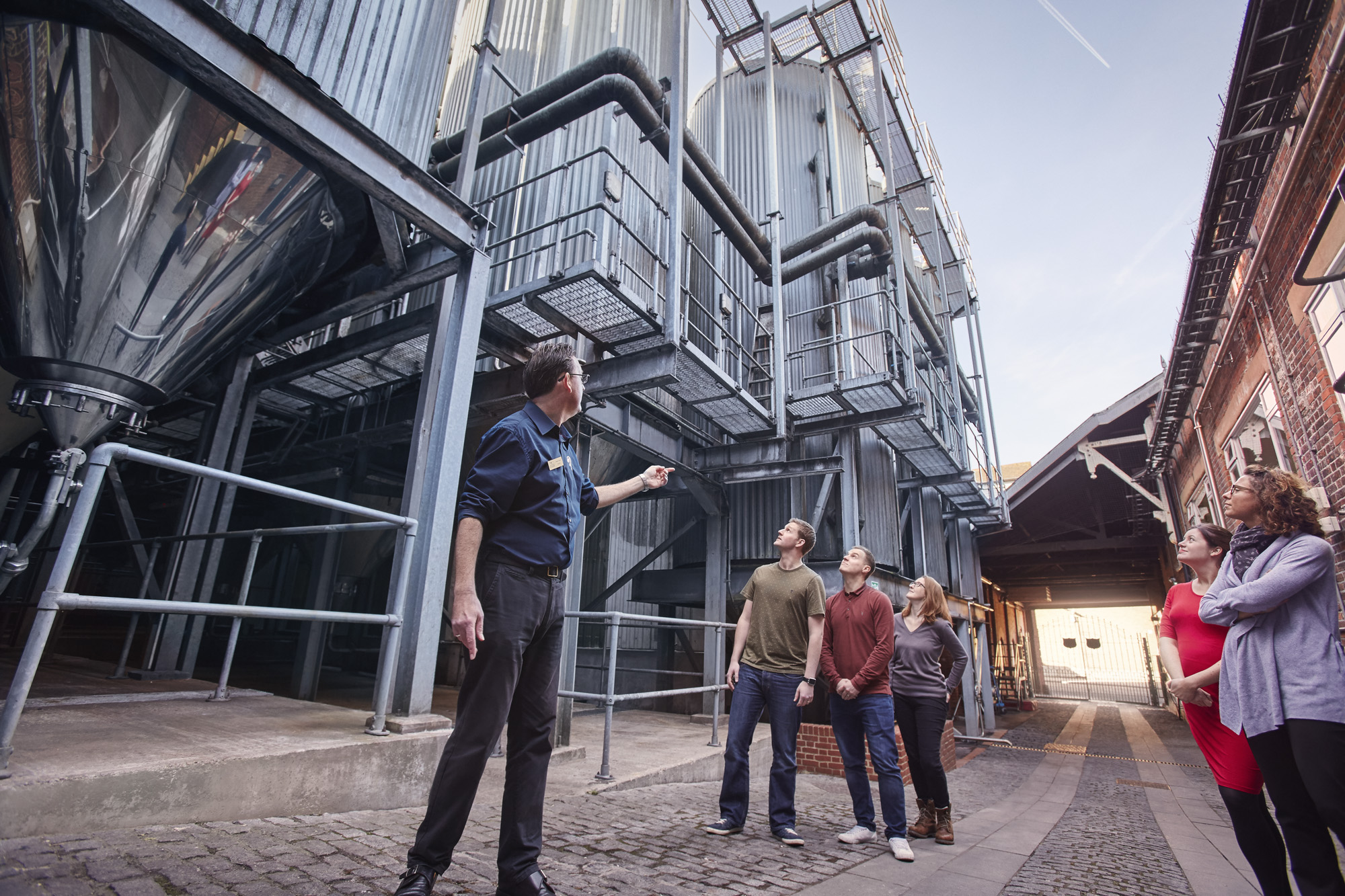 DISCOVER MORE ABOUT BRITAIN'S OLDEST BREWER
Shepherd Neame will be hosting special Hop Festival brewery tours throughout the weekend, offering an opportunity to look around the historic site, learn about the ancient art of brewing and taste some of the local ingredients, along with a tutored tasting of its Kentish ales and speciality lagers.
There will be Hop Festival tours (for over 18s only) at 1pm and 2pm on both days. Tickets are priced £15 per person. Special family tours will be running at 11am on Saturday and Sunday. These cost £30, which includes two adults and up to four children. 
All tours will conclude in the Old Brewery Store where visitors can enjoy a free pint or soft drink from the bar. Early booking is highly recommended. Visit https://www.shepherdneame.co.uk/book-hop-festival-brewery-tour to book.
REVVING INTO ACTION
A number of the brewery's historic vehicles will feature in the morning parades through the town, which traditionally open each day of the festival. They will be joined by our new Spitfire- branded Land Rover Defender and Whitstable Bay-branded Volkswagen camper van - which both also serve as mobile bars and have been visiting events around Kent and the South East throughout the summer. 
The parade starts outside Faversham railway station, leaving at 11.30am on Saturday and 10.30am on Sunday, and ends at Market Place. On Sunday there will be a short Hop Blessing ceremony on the Brewery Stage at 10.45am, followed by a special service of celebration at 11am at St Mary of Charity Church.