Welcome to HopFest!
Shepherd Neame is the proud sponsor of this annual celebration of Faversham's Hop Heritage, taking place this year on 2nd and 3rd September.
Now one of the largest free street festivals in the south east!
Plenty to see and do including live music on 5 stages, Morris Dancers, street performers and plenty of local food & drink.
We hope this page will assist you in finding all the information you need to enjoy the weekend.  Have fun!
Useful Links
Visit the official Hop Festival page for general info, camping and music line ups for the festival stages.
Visit 'Playing in Faversham' for all the 'Festival Fringe' info including live music listings for pubs.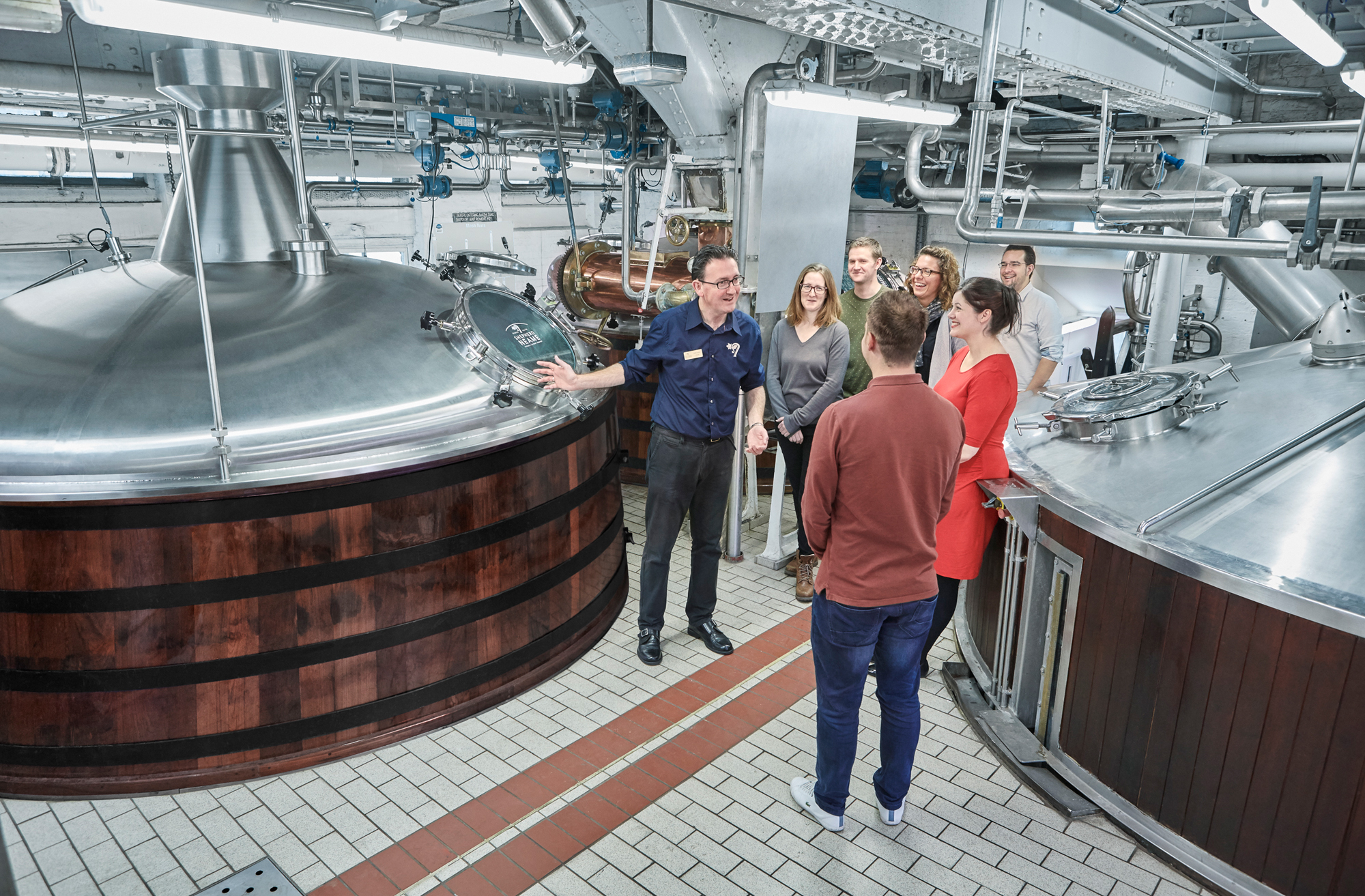 Events at the Brewery
Hop Festival Tours - Tour the brewery and find out how Kentish hops are used in our famous ales – early booking recommended as tours are expected to sell out. BOOK NOW
Home of the Hop - Take some time out from the hustle and bustle of the High Street at our events venue. Enjoy a drink at the bar, see our vintage delivery vehicles, and 'Home of the Hop' display, which includes hop picking memorabilia and archive films of hopping. MORE INFO
Shire Horses - As part of the Hop Festival activities, Shire horses Lincoln and Leeroy will be making an appearance at The Old Brewery Store, available from 11.30 - 3.30 for visitors to meet and take photographs. See them being groomed and readied for work. MORE INFO
Festival Pub Info
The Limes, Preston Street
Offers food all day, suntrap outside seating and a cask ale bar to the rear.
Opening times today
12:00 - 23:00
Serving food today
12:00 - 14:30, 18:00 - 21:30
The Railway Hotel, Preston Street 
At the top of the town, this is your first stop for a pint, and lots of live music on its own outdoor stage. 
Opening times today
12:00 - 23:00
Serving food today
12:00 - 14:30, 18:30 - 21:00
The Sun, West Street
An outside bar and live music in the garden, including the fabulous Fez Heads
Opening times today
08:00 - 23:00
Serving food today
07:15 - 09:30, 12:00 - 15:00, 18:00 - 21:00
Friday Flawless Carbon 9pm-11pm
Saturday Fez Heads 12pm-3pm / Wireless 8pm-11pm
Sunday Davey Ralph 1pm-3pm / Those Distant Voices 4pm-6pm
The Bear
Situated centrally in the Market Square, The Bear kicks off the festival action with live music on Friday evening from 8.30pm
Opening times today
10:30 - 23:00
Serving food today
11:30 - 14:30, 18:30 - 21:30
The Bull 
Opening times today
16:00 - 23:00
The Albion 
Opening times today
12:00 - 15:00, 18:00 - 23:00
Serving food today
12:00 - 14:30, 18:00 - 22:00
42 East Street, Faversham, Kent ME13 8AT
A few minutes walk from the town centre, The Market Inn has a large garden with live music all weekend, plus an outside bar with real ales, and snacks, including burgers and hot dogs etc.
Friday 1st September (Garden Stage)
8.30 – 11.00 Rubber Biscuit   -- a 12 piece Rhythm 'n' Blues and Soul band renowned for its "big sound" brought about by a three piece horn section, up to five vocalists, and four piece rhythm section
Saturday 2nd September (Garden Stage)
12.00 - Water Grain – English Folk and Celtic band based in Faversham, with roots firmly placed in the English tradition.
1.30 – The Konks- The best of the music of the Kinks and Ray Davies
3.00 - Oilskinz "After a long wait, the band that no one knew they wanted but now won't be able to live without has arrived. The Oilskinz are formed from the choice cuts of some of the most successful bands in the South East and have come together to some 50s Rock & Roll noise for your listening pleasure."
5.00 -Big Orange Head  – Whitstable based band bringing cover versions with a twist. A mixed bag, guaranteed to put a smile on your face and a warm orange glow to your soul.
7.00 - Chillbillies "This is Soul - funk - jazz - ska - blues - latin - rock'n'rollin' crazy people having a good time music and all you need to do is listen, enjoy, dance."
Sunday 3rd September (Garden Stage)
12.00 Pepper Set – A band that never fails to impress. Classic pop and rock covers peppered with their own original material
1.35 – Lucky Dips ~ An eclectic mix of songs, courtesy of Tony Pepper, Peter White, Rufus Ruffell and Andy Jenkins (If you are a unfamiliar with the names its 3 of The Pepper Set joined by a lead guitarist)
3.10 - Leigh Highwood Band. – Classic rock from one of Kent's best bands
4.45 - Moroccan Mole – East Kent's finest post-punk / new wave covers band are rockin' the underground 
6.20- Bodegas –An eclectic set from Ska to Pop to Rock and more
On Abbey Street close to Standard Quay, The Anchor has a large garden, with live music into the evening.
Hop Festival 2016
Follow us on your favourite social channels for more Hop Festival news.
Please use public transport wherever possible and remember; enjoy the weekend - don't spoil the weekend. https://www.drinkaware.co.uk/