Following the Government's announcement on the 20th March that all pubs and restaurants should close, we pledged that our teams would be sending food from all of our managed sites to local food banks and to support the homeless. We're glad to say that our offer was taken up by organisations across the South East and here is where our contributions have gone.
Albion Taverna, Limes & Sun Inn, Faversham, Bishops Finger, Millers Arms, Parrot & Shakespeare, Canterbury
Bell Hotel, Sandwich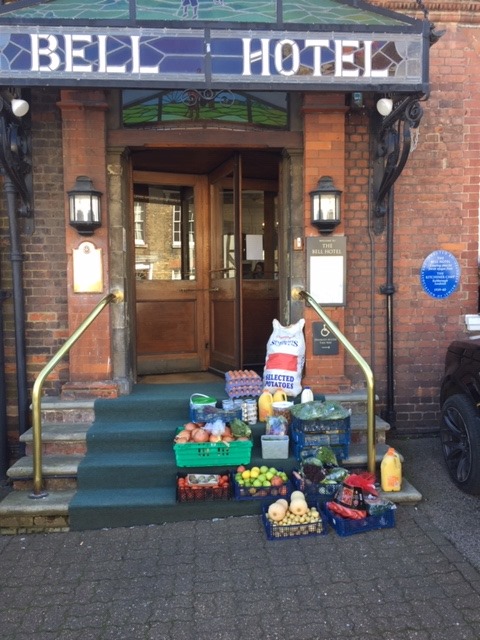 The team from the Bell Hotel were glad to be able to help their local Age Concern, wishing "Health & Happiness to all our Patrons and fellow residents of Sandwich xx"
AGE CONCERN: https://www.ageuk.org.uk
Boathouse, Yalding
Donations from the Boathouse went to the Kenward Trust who are doing great work to help feed those in need.
"We would just like to thank all our customers for the support they have shown us and The Boathouse team look forward to serving you all some great food and drink in the not so distant future. Stay safe and well."
KENWARD TRUST: https://www.kenwardtrust.org.uk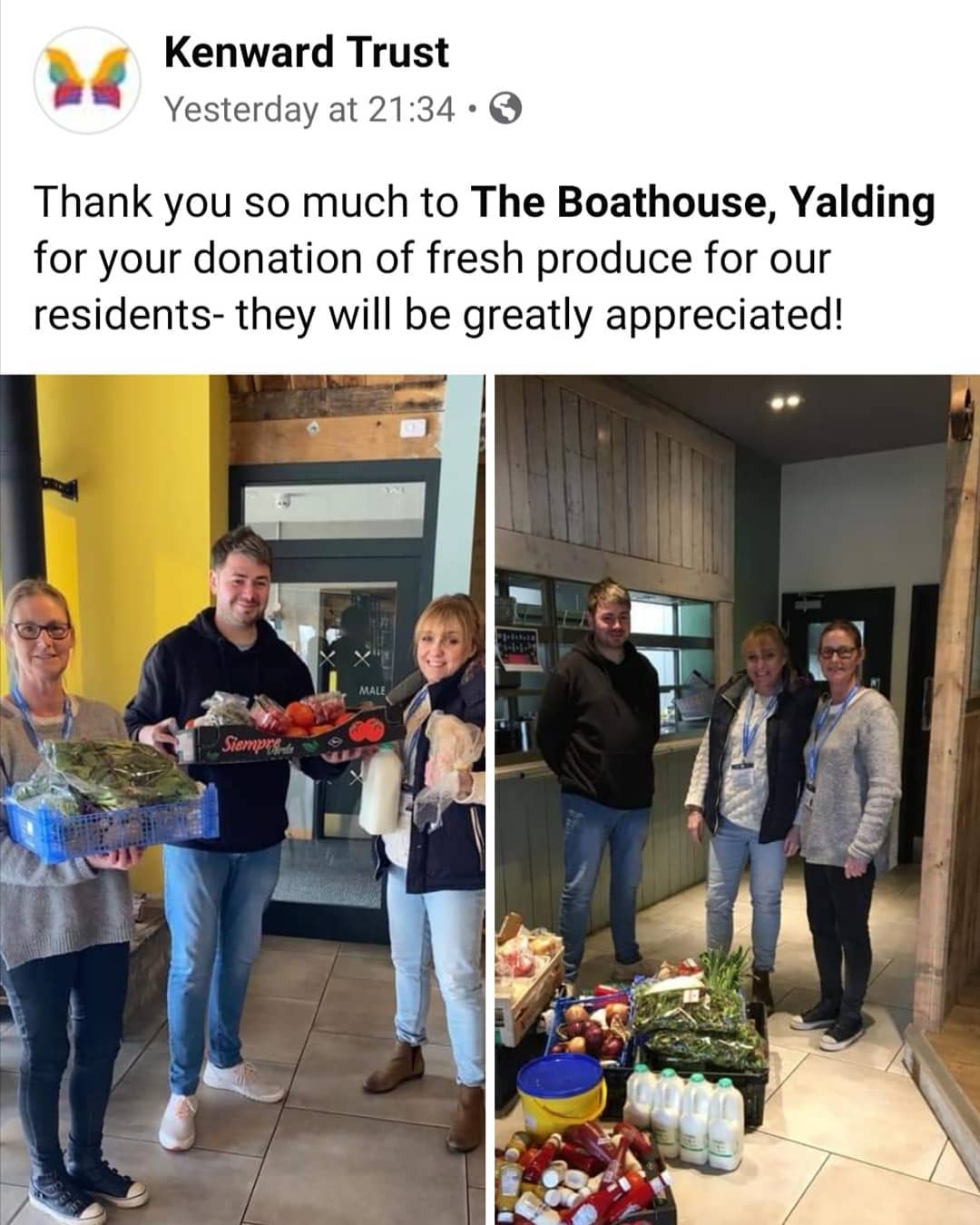 Britannia & Star Inn, Guildford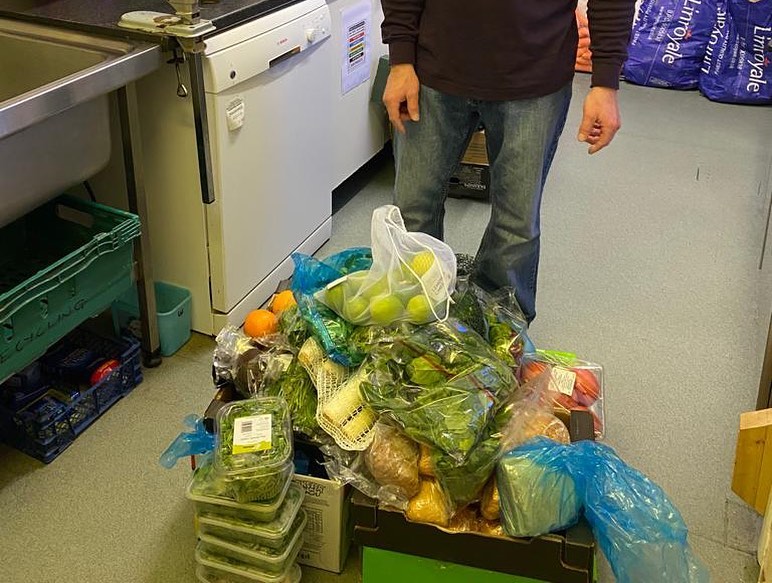 Our Guildford pubs joined forces to donate to the Number Five Project in Guildford, a charity that provides food for individuals who are homeless or at risk of becoming homeless.
"We just want to say to you all, look after yourselves, stay safe & be kind. We will get through this together!"
NUMBER FIVE PROJECT: https://numberfiveproject.co.uk
Crown, Rochester, Manor Farm Barn, Southfleet, Pier Five and Ship & Trades, Chatham Maritime
Four of our pubs in North Kent donated their food to Medway-based 'Time for the Homeless'
Lauren, General Manager of Pier Five added "Thank you so much to our loyal customers old and new, who supported us through this period, and we know will be there when the tide turns"
TIME FOR THE HOMELESS: https://www.facebook.com/Time-For-The-Homeless-250523678990484
Fish on the Green, Oak on the Green, Bearsted




In Bearsted, Fish on the Green and Oak on the Green donated their supplies to the local COVID-19 Bearsted Support Group, "who delivered some of our fresh food to the local isolated and vulnerable. We hope they enjoy their dinner and stay safe"
Horse & Groom, Wilmington
The team at the Horse & Groom distributed their stock across a number of organisations including:
Age Concern Foodbank
Local Church Group supporting palliative care patients
Local Food Bank Charity
Five locally-nominated community houses with elderly & disabled individuals
Kings Arms, Dorking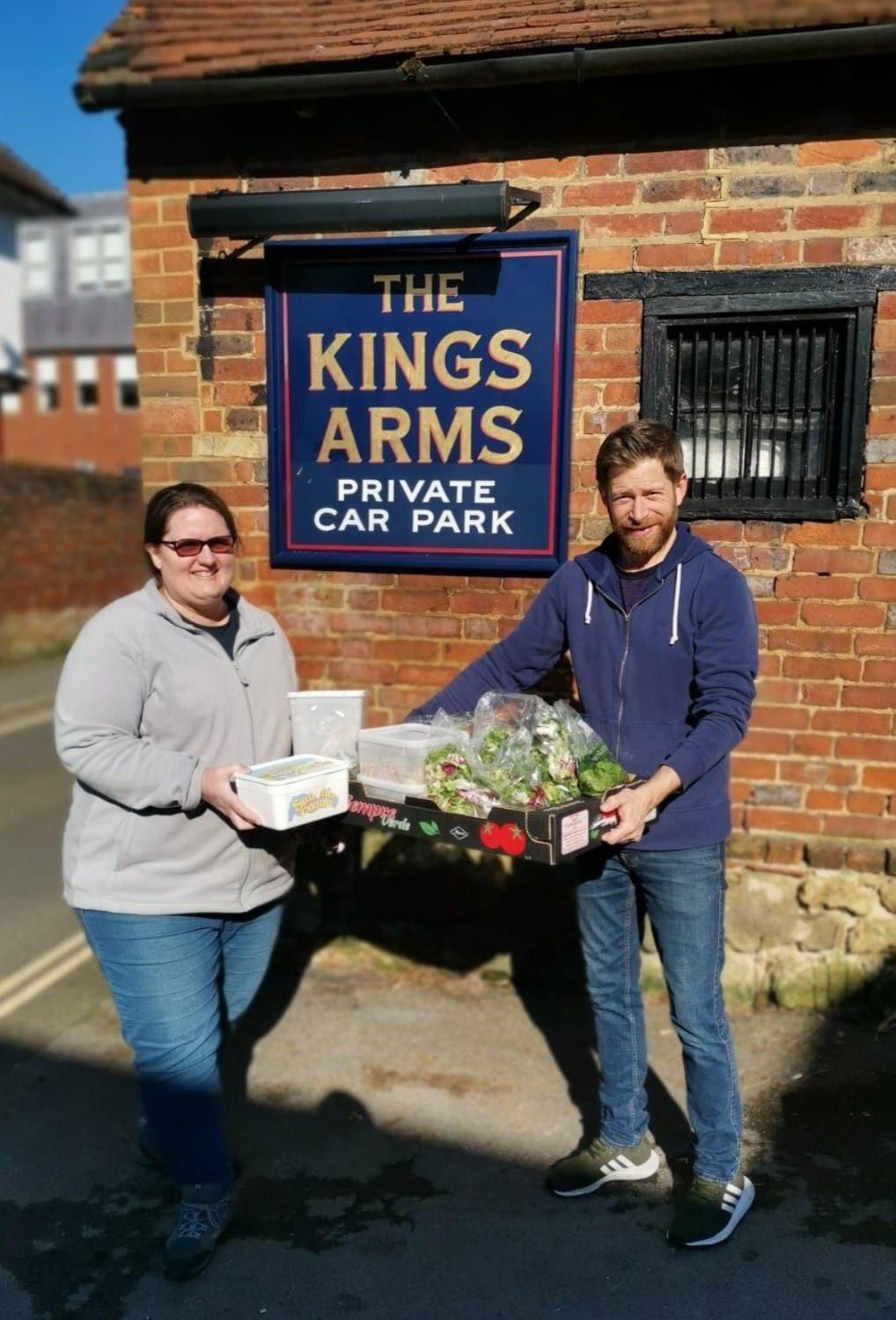 The team at the Kings Arms was glad to welcome Alex & Michelle from Dorking Community Fridge who collected the pub's available produce.
DORKING COMMUNITY FRIDGE: https://dorkingcommunityfridge.co.uk
Minnis Bay, Birchington
The Minnis Bay Bar & Brasserie contributed its food to the Birchington Baptist Church Storehouse for local people in need and those further afield across Thanet.
BIRCHINGTON BAPTIST CHURCH: https://www.birchingtonbaptist.org/storehouse
New Flying Horse and Swan & Dog, Ashford
Two of our pubs, each side of Ashford, teamed up to provide their produce to the storehouse at Ashford Vineyard.
ASHFORD VINEYARD CHARITY: https://ashfordvineyard.org
Old Mill, Ashford
The Old Mill donated its food to the food bank at St Mildred's, Tenterden.
ST MILDRED'S CHURCH, TENTERDEN: https://www.tenterdencofe.co.uk
The Royal, Tankerton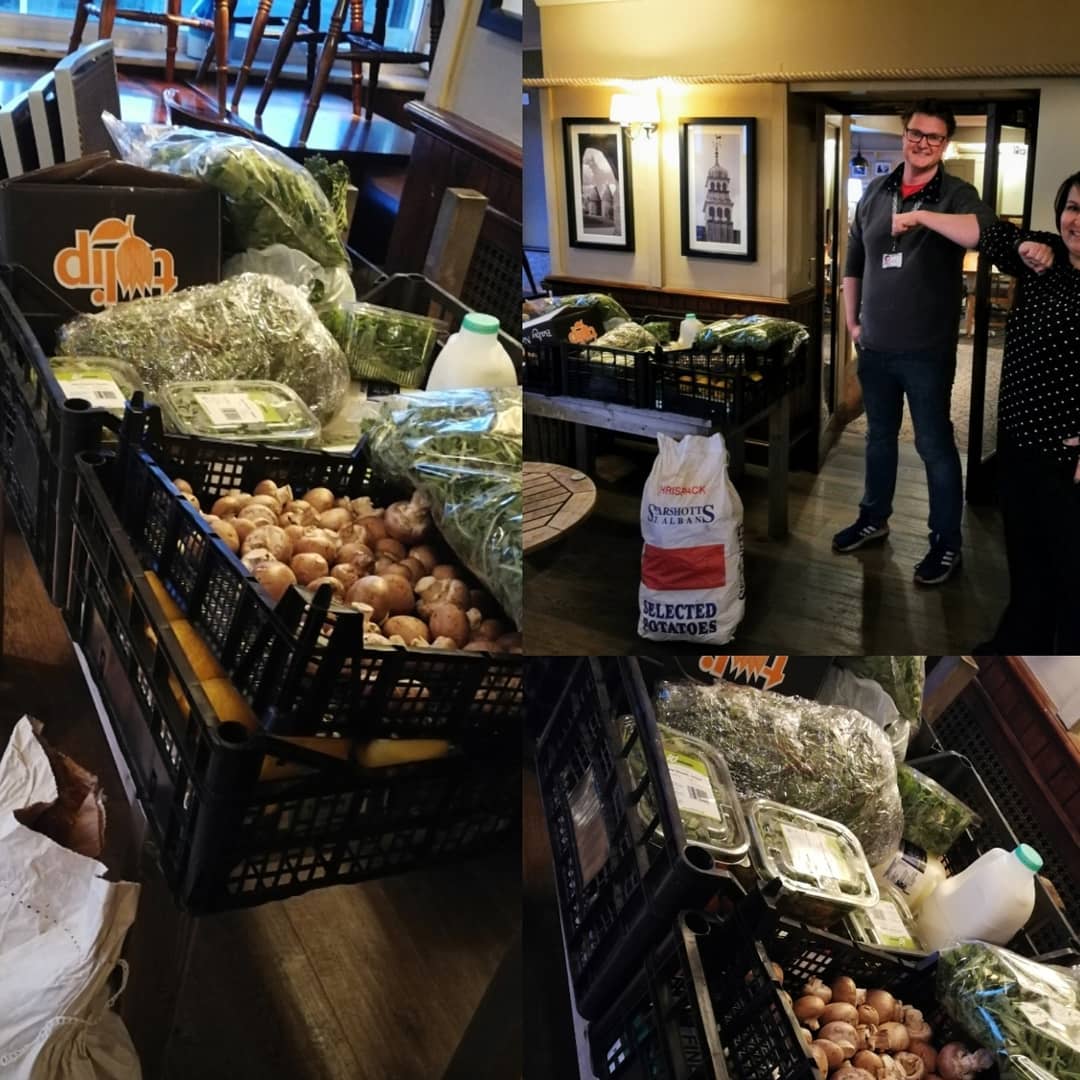 The team at The Royal were delighted to be able to support their local community fridge, operated by Whitstable Umbrella.
WHITSTABLE UMBRELLA COMMUNITY FRIDGE: https://www.umbrellacentre.co.uk
Royal Albion Hotel, Broadstairs
Singleton Barn, Ashford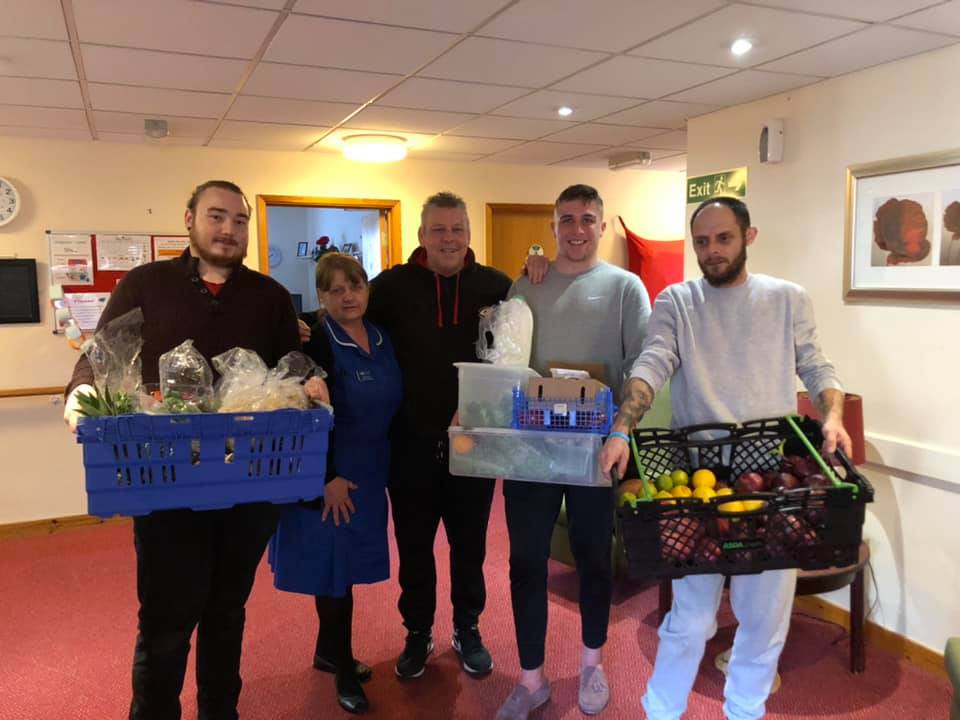 Spitfire, Kings Hill
The team at The Spitfire donated their food to their local ambulance workers: "Our emergency services are working hard around the clock and we are more than happy to donate our food to an amazing group of people"
PADDOCK WOOD AMBULANCE STATION: http://www.secamb.nhs.uk